Image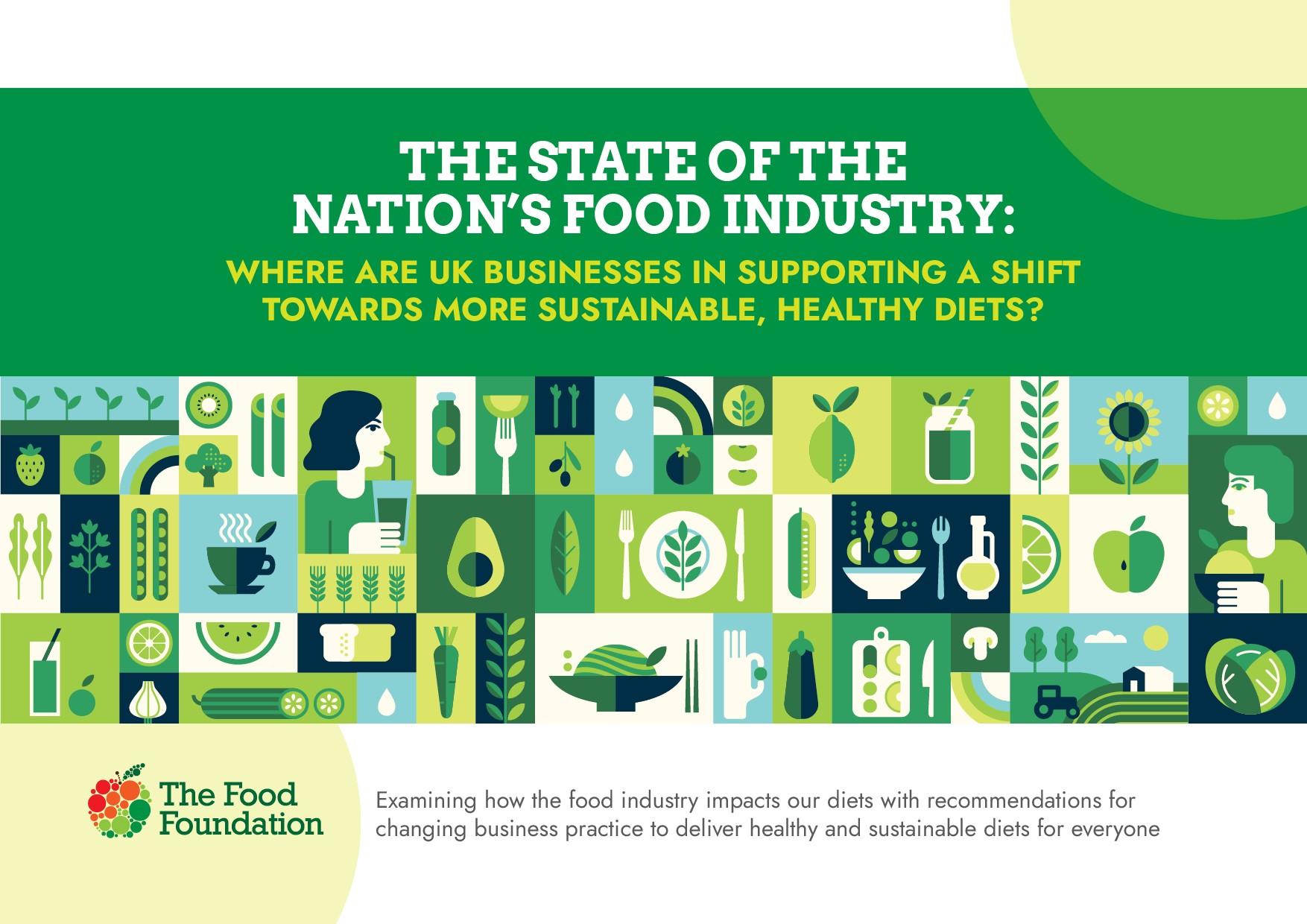 The State of the Nation's Food Industry report 2022
This report assesses how the out of home and retail sectors are performing on both their sustainability and health commitments, showcasing examples of best practice and leadership, as well as identifying businesses that are consistently falling short.
It sets out what best practice looks like (in the form of setting targets, reporting on them, and having strong accountability mechanisms) before drawing on a range of research and scoring systems to assess how businesses are currently changing to encourage consumers eat more healthy and sustainable foods.
For analysis of the key findings listen to our award-winning Food Foundation podcast.