rgb(217,224,33)
News
27 April 2022
Our response to Kellogg's legal challenge against the government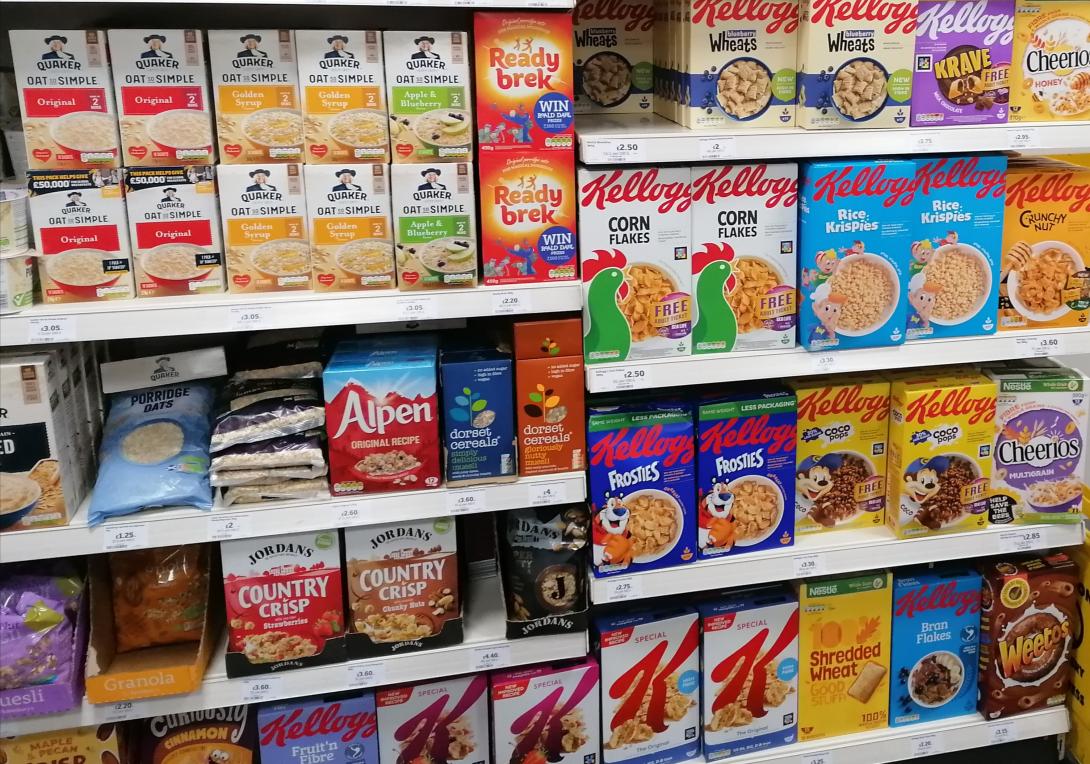 Today's announcement that Kellogg's is taking legal action against new government rules about how sugary cereals are displayed in shops has been condemned by The Food Foundation.
Restrictions on the promotion and placement of products high in fat, sugar or salt in retail outlets are due to come into force in October. These would prevent groceries such as cereals being displayed prominently at checkouts and entrances.
Kellogg's says the 'Nutrient Profiling Model' which is used to determine which products will fall within the scope of the restrictions fails to consider the nutritional value of the milk added to their products.
Anna Taylor, Executive Director of The Food Foundation said:
"Kellogg's wants to continue to heavily promote sugary cereals so they've decided to take the government to court on an absurd claim around its new regulations.

"Commercial greed trumps social value. It's a very short sighted and destructive move. We already spend over £6bn a year treating obesity-related ill health and these costs are set to increase as obesity levels continue to rise.

"This is money we just can't afford to be wasting whilst we're in the middle of a cost-of-living crisis."
Kellogg's legal action comes at a time when millions of families across the UK have been plunged into food and fuel poverty with prices reaching their highest level in 30 years amid Russian's invasion of Ukraine.
Our latest data shows 5.7 million adults (10.8% of households) suffered food insecurity between August 2021 and January 2022.