Image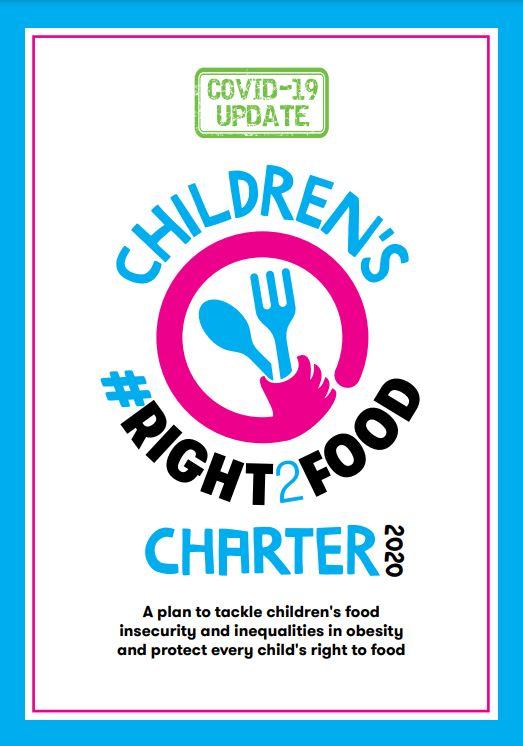 Children's Right2Food Charter
Our Children's Right2Food Charter sets our an evidence-led road map to tackle children's food insecurity and inequalities in obesity and protect every child's right to food. We have worked with our Young Food Ambassadors on the recommendations in the Charter which reflect their lived experience of children's food. 

The 2020 Children's Right2Food Charter has been updated in light of the problems exacerbated by the Covid-19 lockdown, and provides an evidence-based road map for the government to ensure that every children has access to a healthy diet. 
The Charter is accompanied by a new briefing which points to a lack of action, slow progress and Covid-related delays in children's food policy across all four UK nations despite two million children experiencing food insecurity since lockdown.
rgb(246,244,242)
A Year of Children's Food progress briefing 2020