rgb(140,198,63)
News
04 July 2022
Our reaction to Kellogg's losing its court case over high-sugar cereal rules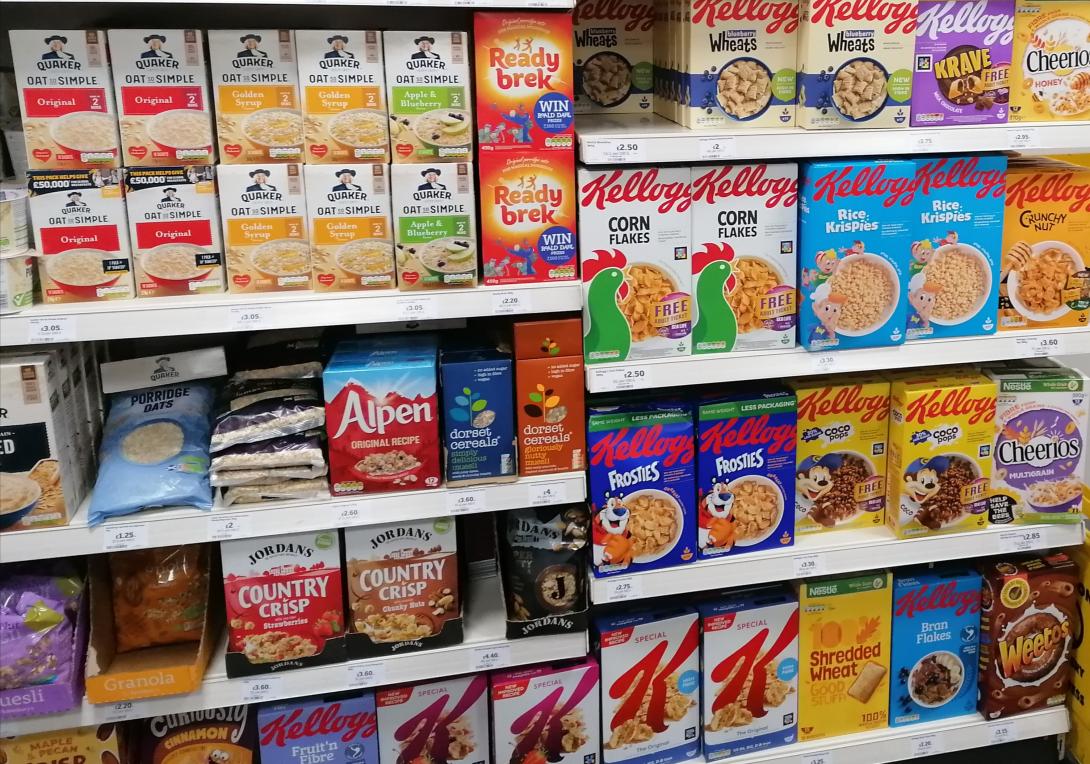 News Kellogg's has lost its court case against the Government's new rules about how sugary cereals are displayed in shops has been welcomed by The Food Foundation.
Restrictions on the promotion and placement of products high in fat, sugar or salt in retail outlets are due to come into force in October. These would prevent groceries such as cereals being displayed prominently at checkouts and entrances.
Kellogg's earlier argued the 'Nutrient Profiling Model', which is used to determine which products will fall within the scope of the restrictions, failed to consider the nutritional value of the milk added to its products.
The Food Foundation's Executive Director Anna Taylor said: "Kellogg's took the government to court over how it defines foods which are high in fat, sugar and/or salt - trying to argue that sugary breakfast cereals aren't sugary if they are served with milk.

"Thanks to the courts, good sense has prevailed and they lost on all counts. We need food companies who are prepared to show leadership on helping to tackle childhood obesity, and not act as a dead weight on policy intervention.

"It's time for businesses to show they are part of the solution - this means setting and reporting on targets for shifting sales of healthy and unhealthy food and supporting government policy intervention to create a level playing field so all businesses can behave more responsibly.

"We are working with responsible investors to highlight the need for a legislative strategy to rein in the commercial incentives which undermine the nation's health. These issues are highlighted in our latest update to food industry investors."
The high-profile court case has taken place at a time when millions of families across the UK have been plunged into food and fuel poverty with prices reaching their highest level in 40 years amid Russian's invasion of Ukraine.
Our latest data shows 5.7 million adults (10.8% of households) suffered food insecurity between August 2021 and January 2022.
More recently, our Basic Basket Tracker also shows rapid rises in the cost of some food prices in the last 11 weeks.