rgb(243,64,71)
News
29 April 2022
New legislation passed to restrict advertising of unhealthy food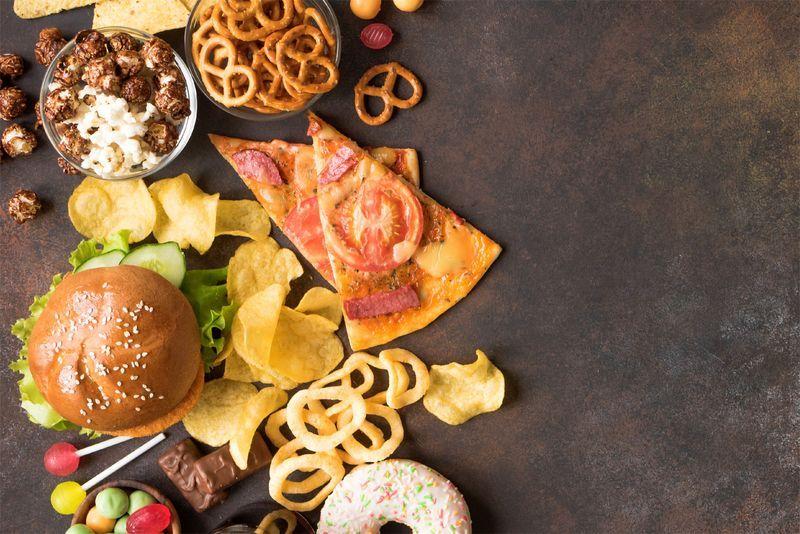 A 9pm TV watershed and restrictions on online advertising of unhealthy food have now been written into UK law. The measures, which were part of the Health and Care Act 2022 which received Royal Assent on 28 April, mark a landmark moment for the fight against childhood obesity, and will come into effect on 1 January 2023.  
The 9pm TV watershed was first announced in Chapter 2 of the Government's Children Obesity Plan way back in 2018, with a consultation on the policy following in 2019.  In July 2020 the Government published a new Obesity Strategy, in which committed to a further consultation on a total online HFSS advertising ban. In June 2021 the Government responded to the consultations, confirming that they would be proceeding with both sets of restrictions.  The legislation which received Royal Assent this week writes these restrictions into law, and confirms that they will come into force (following further secondary legislation and the publication of detailed guidance) on 1 January 2023.  The Food Foundation has been advocating for these policies since it was established, and the Children's Right2Food Young Food Ambassadors have been campaigning for them to be adopted since 2019 when they first wrote their Right2Food Charter.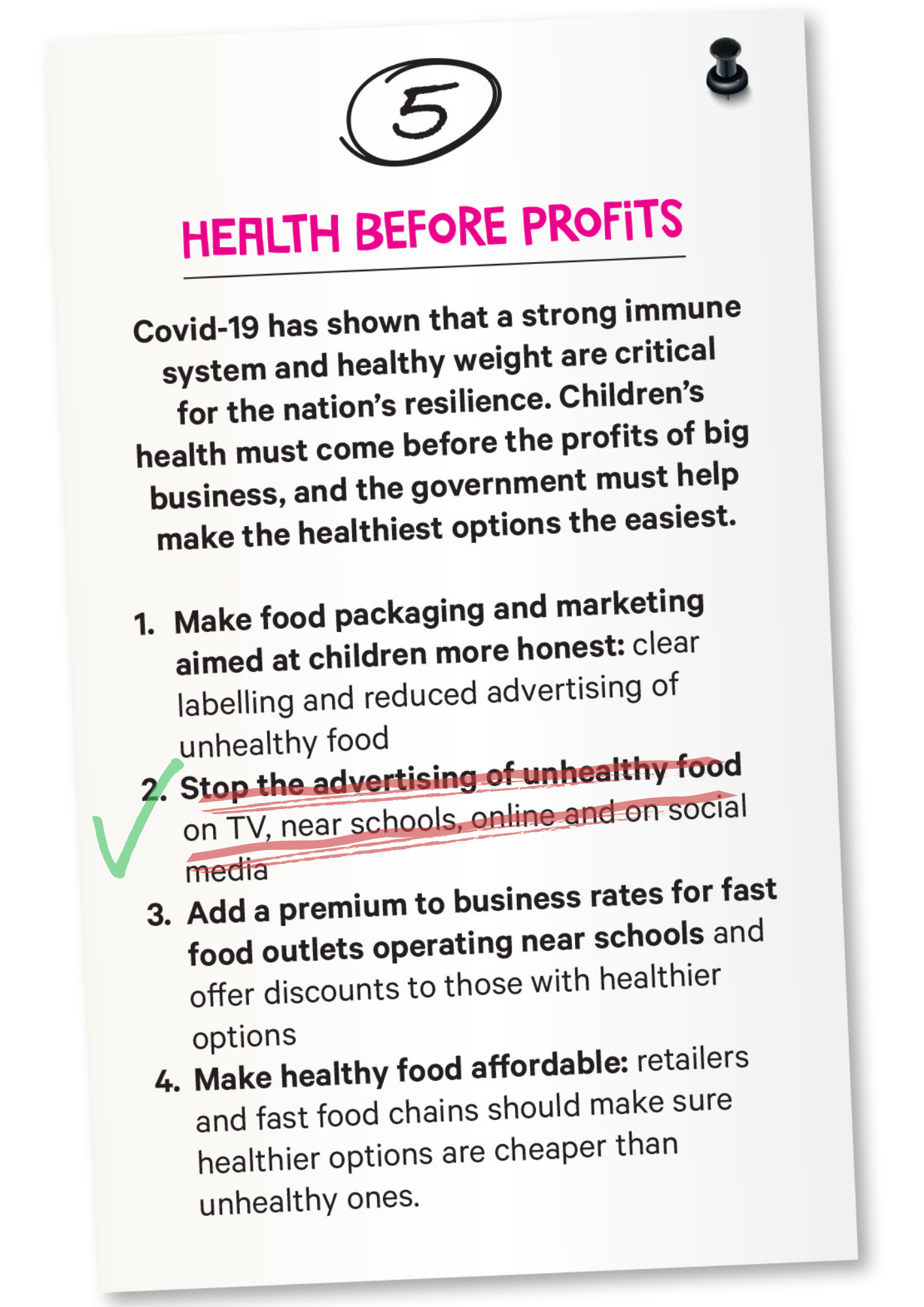 Isabel Hughes, Policy Engagement Manager at The Food Foundation said:
"The passing of the Health and Care Act 2022 into UK law marks a landmark moment for campaigners on child health.  

Campaigners, including The Food Foundation and our young Right2Food Ambassadors, have been calling for these measures for many years.  

We warmly congratulate the Government for their success in passing these measures - which represent a hugely positive step forward in protecting children from the harmful junk food advertising that is currently so prevalent on TV and online." 
The adoption of these important policies in law comes in the face of vocal opposition from industry. During the passage of the Health and Care Bill through Parliament, industry lobbied for the proposed advertising restrictions to be weakened and for loopholes to be introduced. Controversy has also been sparked just this week by cereal manufacturer, Kellogg's, who is taking the Government to court over new rules that will prevent some cereals from being prominently displayed in store due to their high sugar content when they are introduced in October.  
We congratulate the Government for holding firm thus far, and for continuing to deliver on its promises on junk food promotions and advertising.  Honouring the full set of commitments which were made in both Children Obesity Plans and the 2020 Obesity Strategy will be essential if we are to successfully counter the escalating childhood obesity crisis in the UK.