rgb(140,198,63)
News
24 May 2023
Campaign success for youth ambassadors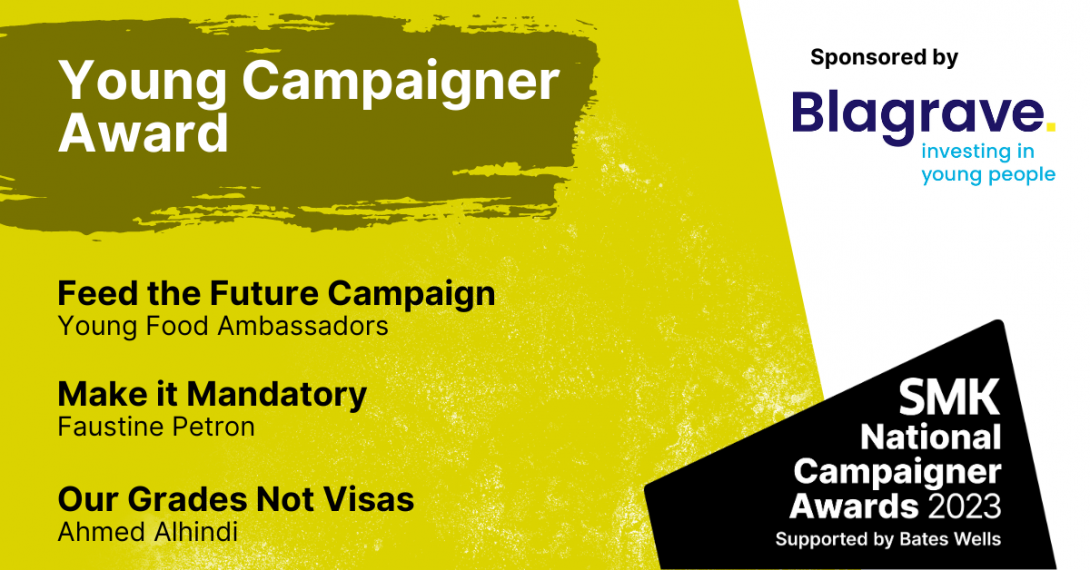 The Sheila McKechnie (SMK) Foundation has awarded The Food Foundation's Young Food Ambassadors second place in the 'Young Campaigner Award' category for our Feed the Future campaign.  
It recognises how much they have achieved during the campaign, which calls on the Government to extend school meals eligibility in response to evidence that 800,000 children living in poverty in England don't get a Free School Meal.  
The Young Food Ambassadors helped to plan our 'Superpowers of Free School Meals' event in Westminster for MPs, performing a spoken word piece to an audience of over 200 people. They also worked with The Food Foundation to design a social media campaign and wrote to their MPs.  
This campaign contributed to London Mayor Sadiq Khan's commitment to extend Free School Meals to an additional 270,000 children for one year from September 2023 in London.  
Whilst the campaign continues as so many children in poverty are still miss out on Free School Meals, we're grateful to the Sheila McKechnie Foundation for recognising the Young Food Ambassadors hard work and all they have achieved so far.