rgb(243,64,71)
News
25 January 2023
Breadline Voices: Street traders pushed below the breadline by Covid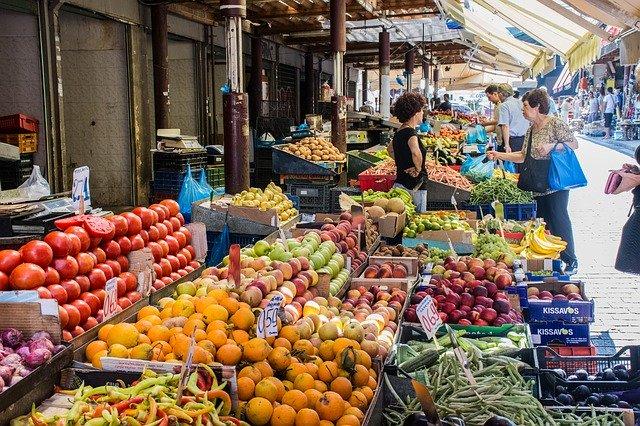 Arnd 65, lives in Swinton, Greater Manchester. A legendary street trader from Germany, he started the first of the now well-known annual Christmas markets in Manchester in the 1990s but has since fallen on hard times
"I joined The Bread and Butter Club to get food and it has had a lasting impact. I'm definitely having a better and more varied diet.
"Selling cheaper food that would otherwise be thrown away is reducing waste and a promoting a lifestyle that's better for the planet. I have started cooking things I haven't cooked for a long time.
"I'm German and have spent most of my life there. I have done lots of things, but I ended up as a market trader. We started Manchester Christmas market. We had a good time.
"We were 20 traders from different EU countries travelling around Europe with typical products of each country. For many years we went round Europe from Portugal to Sweden and everywhere in between.
"In 1993 we ended up in Manchester which was then a totally different city to how it is now. That led to the idea of Christmas markets which for many years were very good, but the effect of Covid pandemic was disastrous.
"If you're working in an industry which depends on people coming together for events and suddenly they can't, then your whole business breaks down. Income went from quite high to zero but you still have costs.
"You have a warehouse where you pay business rates, where you have stored all your equipment... I don't think anyone can say Covid hasn't affected them.
"We held on to the idea we would be able to have the market the next Christmas, but we couldn't and then the regulations from Brexit made it much much harder to bring fresh food here from Europe.
"Instead of it taking half a day to bring in products like sausages, it now takes four days. It just didn't make sense to try to carry on doing it. 
"Now I'm getting a pension but I'm also getting Universal Credit because unfortunately I was trying to hold the business together. I couldn't do that, so I had to ask for help. 
"Luckily I had bought a cheap two-year contract just a month before energy prices went up so I am still only paying £60 a month and I can say I'm extremely lucky.
"When you hear politicians talking about Universal Credit they only talk about people who are working but what about people who are looking after five children or who are sick so they can't work?
"You get the feeling the Government thinks that people who are unable to work are not worth anything and I think that's wrong.
"For me the value of a person is the same whether they are rich or poor, black or white. At the moment, there's a big difference in the way people are treated.
"The better off you are, the more help you get from the Government and that is not fair in my eyes."
The content of this article was created from a podcast produced by The Bread and Butter Thing, a charity based in Stretford, Manchester, which works to bring nutritious, affordable food to some of the UK's most deprived communities.
This blog is part of Breadline Voices, a series from The Food Foundation highlighting the realities faced by millions of families plunged into food and fuel poverty as food prices reach a 40-year high.
rgb(217,224,33)