rgb(243,64,71)
News
31 August 2022
Breadline Voices: 'People are facing record levels of food poverty despite a surplus of food'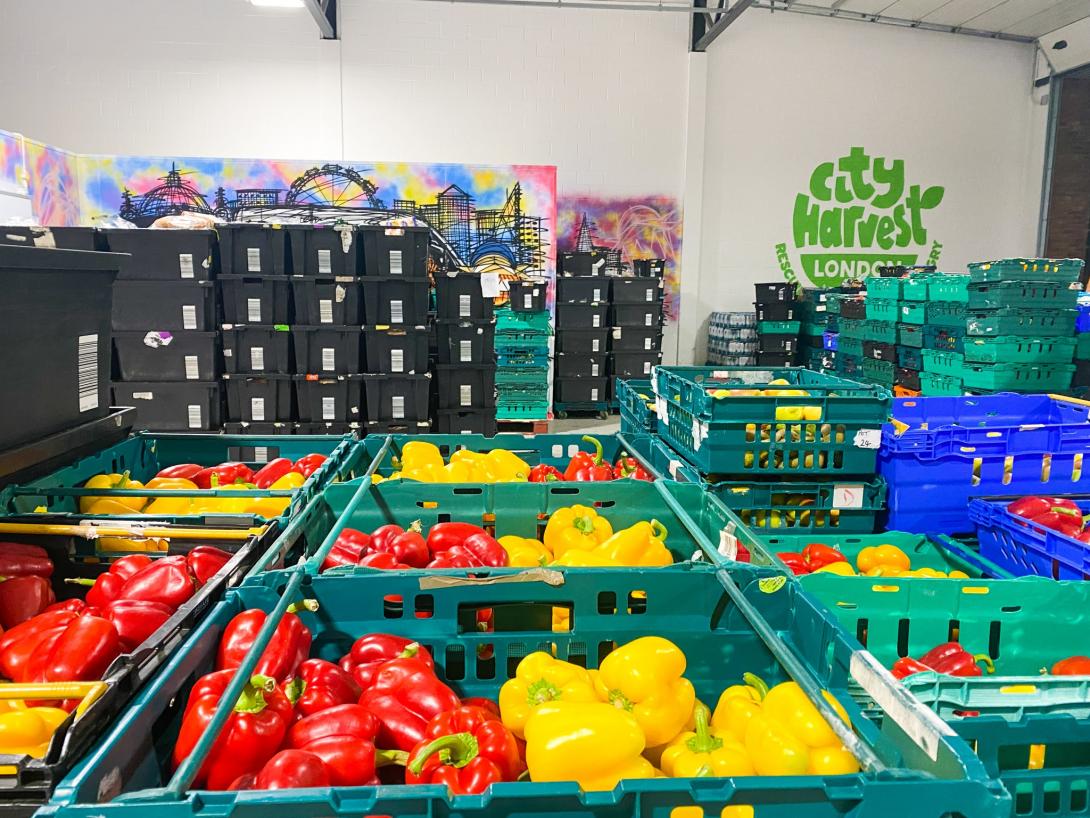 Fiona Hollis is head of communications at London-based food redistribution charity City Harvest, which has rescued 15,170 tonnes of surplus food and delivered more than 36 million meals to people in need since 2014 - saving more than 57,645 tonnes of greenhouse gas emissions in the process. She explains how the cost of living crisis has affected demand for its services
"Before lockdown, we received about 30 tonnes of food a week and when hospitality closed, it rose to 90 tonnes. Our team adapted fast and we made sure the right food got to the right people at the right time.
"Now we face a whole new level of need. Soup kitchens, refuges, food banks and family centres are in desperate need of more food.
"We currently work with over 350 charities. Some of them are school food banks for families that need support, during lockdown schools became 'hubs' because kids weren't accessing Free School Meals.
"We assumed the numbers may drop after lockdown, but lockdown tapped into a whole group of people that were really struggling and weren't used to needing support, the food banks at school made it easier for mothers to get fresh food for their children.
"In March 2021, we moved from a 6,000 sq ft to a 13,500 sq ft depot to meet demand. We have 18 full-time drivers who deliver food every day to charities across London and beyond.
"We now have national reach and can access surplus produce from farms which have boosted our fresh produce provision. Nutritious food is really what we hang our hat on as a charity because without nutrition, people face physical and mental ill health.
"People need the right food; wellbeing is about thriving not surviving, and in the looming year ahead, people will need to feel supported in order to feel strong and look after their families.
"Our vans currently deliver food for 10.5 million meals a year, it's shocking how many people face food poverty, one in four Londoners will or have faced food poverty, yet thousands of tonnes is wasted every day.
"City Harvest offers free solutions to food companies who have surplus food and would like it to go to human consumption, and we are finding with the rise of B Corps [accountability standards] and corporate social responsibility, many more companies are keen to 'do the right thing' with their surplus. Companies can also support us by sending corporate volunteers in for away days.
"We're experiencing and anticipating many more surges in demand as the cost of living crisis fastens its grip. The food banks are seeing working people who simply cannot stretch their paycheck to cover utilities and mortgages; lines are longer and start forming hours before the food banks open.
"The interest rate hike will sadly break many people and commonly people are just two or three pay checks away from being homeless.
"This is new territory we are finding ourselves in, but City Harvest is primed to help as many people as possible.
"We always need volunteers, so if you have time and want to do something incredible, come to the depot and meet some amazing people. 100% of our volunteers would recommend volunteering with us – that says it all!" 
This is part of Breadline Voices, a series from The Food Foundation highlighting the realities faced by millions of families plunged into food and fuel poverty as food prices reach a 40-year high.
rgb(217,224,33)