rgb(243,64,71)
News
06 June 2022
Breadline Voices: 'Our food bills have more than doubled in the last few months'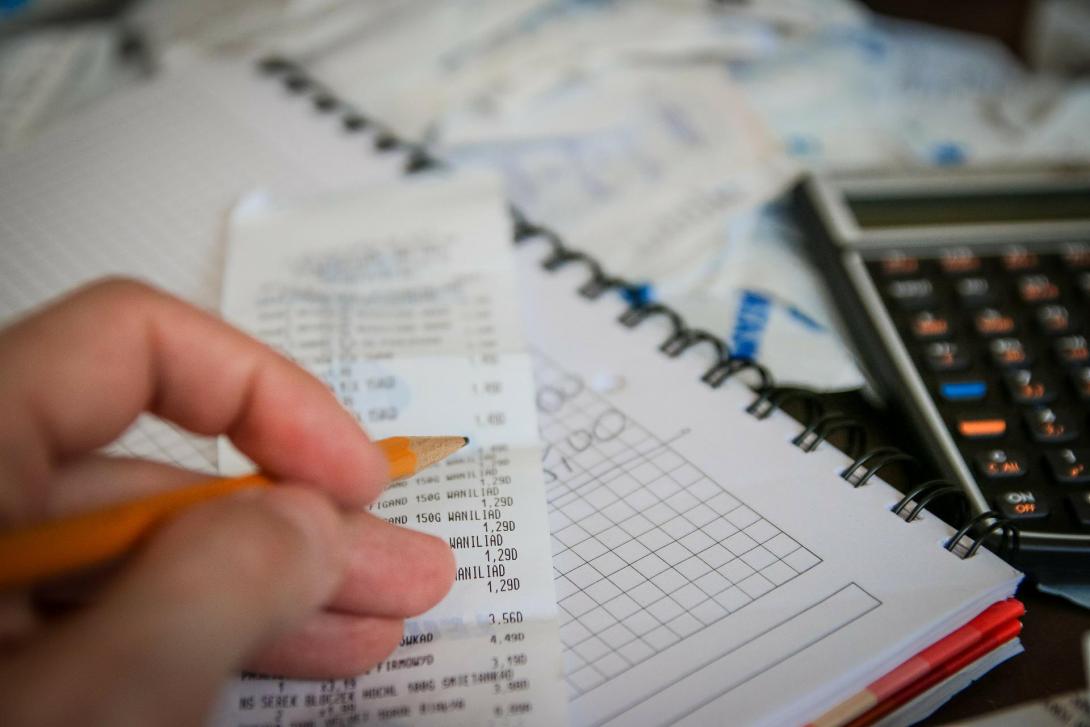 Debra (not her real name), 36, from Rhyl, North Wales, is a mother of four daughters aged 15, 12, 10 and four. The youngest has leukaemia and two of the others have serious, chronic health problems. She and her husband have to make a four-hour round trip to a children's hospital in Liverpool up to four times a week because it won't send her daughter's leukaemia medication by post or courier. 
"All our bills have rocketed since Christmas, and we are in arrears with the electric bill for the first time ever. We owe more than £500. I dread looking at the bill online.
"We are now spending £150 a week on petrol compared with £80 last year, going back and forth to the hospital. I can't drive because I have epilepsy, so my husband has to do all the driving.
"My little girl has been poorly for 12 months, and the chemo medication will go on for another 16 months. We have to keep the house very warm because she is so unwell.
"We have Telecare trackers and traces monitoring her heart rate and blood pressure, and she had a tube naso-gastric feeding pump. All these things are going all night using electricity. The bills have gone from about £140 to £292 a week. 
"She has to have expensive pull up nappies because the drug treatment upsets her stomach so badly, and we have been told we have to throw away anything she is sick on because the drugs are so toxic and damaging to skin, they burn through things.
"We are on our fifth new car seat in a year. We were told she wasn't sick enough to qualify for disability allowance, but we appealed. It has taken more than nine months to get a decision that we can have the allowance after all.
"My husband is a plasterer, but he hasn't been able to work since the youngest has been ill. She has had sepsis three times since she was diagnosed and been in intensive care twice.
"We have been told that if she gets a temperature, we have to get her to the local hospital within 20 minutes, so he has to be around to drive her.
"I do about 10 to 15 hours a week as a support worker for young mums and teenagers and about eight hours as a volunteer in a food bank, but things are very tight for us. 
"My oldest daughter has epilepsy and my 10-year-old was diagnosed at two weeks old with a very severe milk allergy.
"Her throat swells up so badly that she can't breathe if she accidentally has any dairy food, so we have to make everything we eat from scratch because processed foods often have traces of milk products.
"Fresh ingredients are much more expensive. The food bills have also more than doubled to about £200 a week in the past few months.
"We're lucky that we inherited a freezer. I do a lot of batch cooking. I make soups and I use corn starch to thicken it so I can also use it as a pasta sauce. 
"Normal toothpaste contains milk whey, so she has to have special toothpaste which costs £28 a tube. If we lived in England, we would get it on the NHS but in Wales we can't. 
"If I could ask for one thing it would be for the government to get the gas and electric bills down. That's the cost that's affecting us most badly."
This is part of Breadline Voices, a series from The Food Foundation highlighting the realities faced by millions of families plunged into food and fuel poverty as food prices reach a 40-year high.