rgb(243,64,71)
News
25 January 2023
Breadline Voices: Mum on energy bills - 'Do I charge my wheelchair or put the heating on?'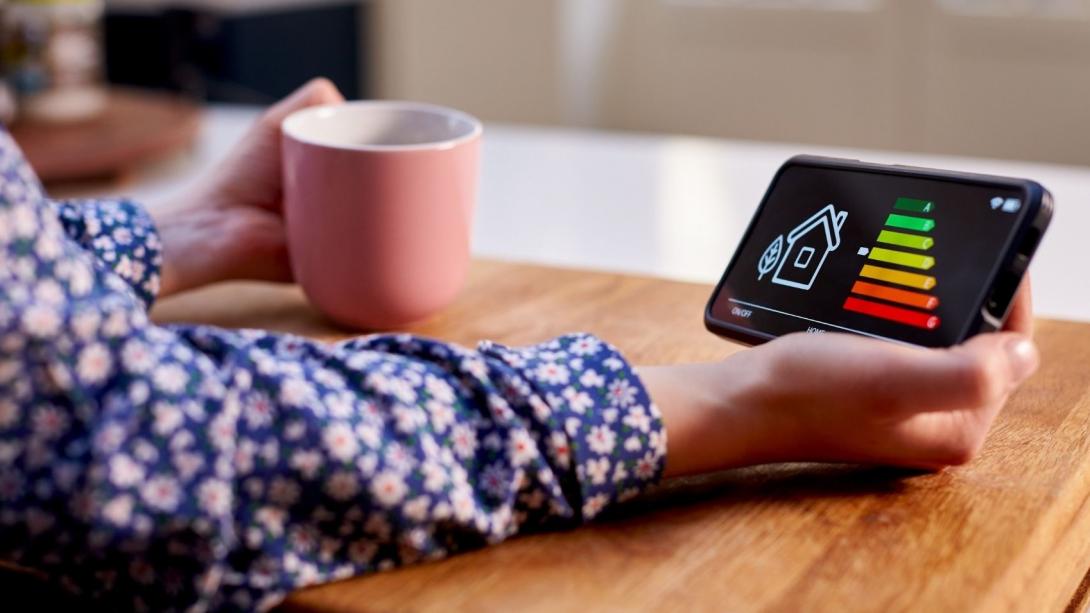 Leah Shields, 38, a mother of three children, from Darlington, County Durham
"I use a local community hub on a Friday for food when I've run out. I try to only use it if I really really need it so other people can have a chance.
"They text me on a Wednesday and ask me if I need to go down there. I don't reply till Thursday till I've seen what we've got left. 
"I can get down there in my wheelchair. It's very rare that I cook, my partner usually does it unless the kids want a minced dinner then that's my job, and they like my mashed potato too.
"He can't do mashed potato the way I do for some reason. We get through a lot of vegetables, both fresh and frozen. Luckily the kids love vegetables, with pasta or whatever.
"My health is deteriorating. I've been told I will never be able to work again. I was diagnosed with heart failure and it's turned my life upside down.
"I was diagnosed with Crohn's disease 14 years ago. I've got Fibromyalgia, Lupus and Osteoporosis. I've had a full spinal and hip bone scan to see how bad it is, but either way it's already put me in a wheelchair.
"If I walk about my legs just go from under me and I end up black and blue in a heap. I did have leg braces for a while but now I've got the power chair.
"I've done bar work, cleaning, mortgage advice, telesales and hairdressing, but my main jobs have been bar work and hairdressing. I just wish I could do them again.
"I'm doing maths and English courses on Tuesday afternoons and Friday mornings, mainly to be able to help the kids with their homework. 
"Usually at this time of year we don't put much gas and electric on, it's just for hot water. If I need to go out and we only have say £4.50-worth of electric left, then I have to choose – do I charge my wheelchair, do I try to walk and risk falling over, do I risk the chair not getting me there or back, or do I not go out.
"I would rather have electric for the kids so we can cook and eat, have lights on and they can watch telly, and just not charge the wheelchair to go out.
"We used to top up the electric once a week, now it's two or three times a week. Half the time I haven't got the money because I topped it up earlier in the week.
"That means I either have to ask my dad for help or I use cash converters. At the moment the PlayStation is in there and my laptop's in there because we just can't keep affording to put the electric on.  
"Even a small pint of milk is nearly 75p. A few months ago, you could get two pints for that as well as juice. Juice in the shop round the corner went from a pound then £1.29, then £1.49 - 20p more in the space of not even a week. 
"When the kids were little, when my daughter went to my mum's for the weekend we would just sit in here when my son was a baby and heat this room and switch off everything else.  
"We get our benefits, we get the child benefit for the kids. Food comes first, then gas and electric and whatever the kids need. Whatever's left, we use for a treat for the kids. Once a month we might try to pop to the cinema.
"The kids went on holiday last year with my parents. It seems mean but it felt like a relief to know they were away and they were safe, and the electric would last a bit longer while they were away.
"I don't see things working that way this year because it's all going up again. It's scary because it's hard enough as things are now."
The content of this article was created from a podcast produced by The Bread and Butter Thing, a charity based in Stretford, Manchester, which works to bring nutritious, affordable food to some of the UK's most deprived communities.
This blog is part of Breadline Voices, a series from The Food Foundation highlighting the realities faced by millions of families plunged into food and fuel poverty as food prices reach a 40-year high.
rgb(217,224,33)