rgb(243,64,71)
News
15 June 2022
Breadline Voices: Having to use a food bank 'could happen to anyone'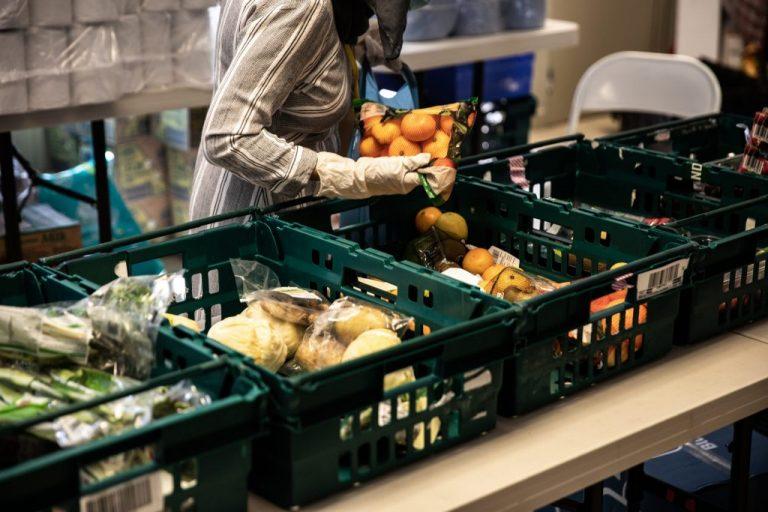 Stephanie Maxwell is a coordinator at Uttlesford food bank in north Essex, which helps hundreds of families struggling to feed themselves. She is passionate about wanting to live in a society where people no longer have to rely on charitable handouts for their essential needs such as food and changing perceptions about people claiming benefits.
 
"I want to change the narrative that has been peddled for years about scroungers and lazy people who are receiving benefits.
"The people who have to use food banks cannot labelled be as a certain type of person. There are many people who through no fault of their own have had to use the services of the food bank.
"Some people are working, some are on zero hour contracts working for multi million pound companies, some were previously donors to the food bank and never thought they would end up being a food bank client.
"It is not easy for people to have to turn to charity to make ends meet. Having to rely on charitable handouts to cover the essential costs removes choice from households, increases the likelihood of waste and there is less flexibility for the household as well as having a negative impact on their dignity.
"I launched a petition (before the Chancellor's announcement last month) calling for benefits to increase in line with inflation and reflect the true cost of living.
"Benefits should be a hand up during a time of crisis, but at the moment they push people on a downward spiral and further into poverty.
"Having constant daily money worries also has an impact on mental health – this is a waste of human potential and an additional cost to the state.
"It cannot be right that people are having to cut back on essential items such as food and heating when the UK is the sixth wealthiest nation in the world.
"While the government's recent support package is welcome, one-off payments will not solve the structural inadequacies of the present social security system. 
"We need a system that is less punitive so that those who are already struggling financially are not further financially penalised.
"We need to ensure there is a better understanding why some people in our society are struggling financially and ensure the system is a supportive and helps people get back on their feet. 
"We need to amplify the voices of those on the lowest income and for our leaders to hear their stories and better understand what needs to be done to improve the situation.
"During Covid many people found themselves claiming benefits for the first time in their lives.
"Many were surprised at how little the financial assistance is. We should capitalise on this – as many more people are now aware of how meagre some of the benefits are.
"For people on low incomes and benefits the cost of living crisis is not a recent phenomenon. Many people have been struggling to cover their essential costs before the pandemic.
"But the cost of living crisis is now touching people who previously did not have money worries and find themselves having to be more careful and doing without non-essential items.
"People feel as though they are being punished. People are really trying but it doesn't seem to matter that whatever cuts they make there is still not enough to make ends meet. 
"It doesn't matter how money wise or money savvy you are there is just not enough to cover all of the essential costs."