rgb(140,198,63)
Event
Veg Summit Series 2021
Image
Wed, 07 July 2021
09:00 - 17:00
Ahead of COP26 this November, and with 2021 the UN's International Year of Fruit and Vegetables, transitioning UK diets towards more sustainable and healthy dietary patterns is firmly on political and business agendas.
The Peas Please Veg Summit Series 2021 included events across all four UK nations, hosted by the Peas Please partnership, to explore the role of veg as a part of this transition.  We showcased examples of best practice, considered ways in which policymakers can support the transition, and celebrated all things veg.
rgb(0,146,69)
Click below to view recordings of the events held in each of the four nations!
UK wide
Join us at River Cottage with our host Hugh Fearnley-Whittingstall as he announces the winners and runners up of the Peas Please Prizes 2021 for progress over 2019/2020 across 7 categories.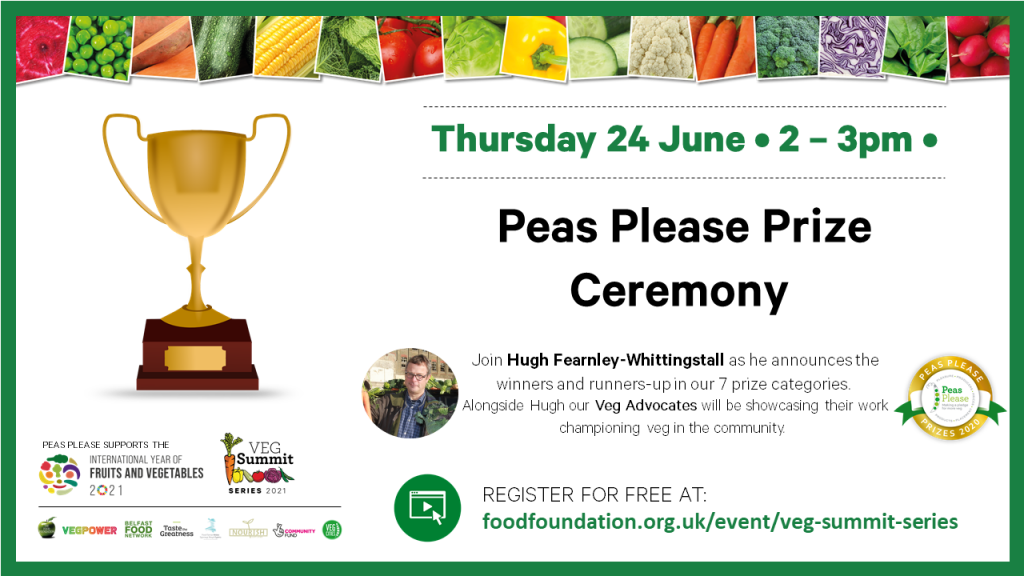 England
Join us at River Cottage for a discussion with Defra Minister Victoria Prentis MP, Baroness Rosie Boycott, Prof Alan Dangour (LSHTM), Sarah Bradbury (Tesco), and Charlotte Cool (Compass Group) about what more we can do to change diets and accelerate veg consumption.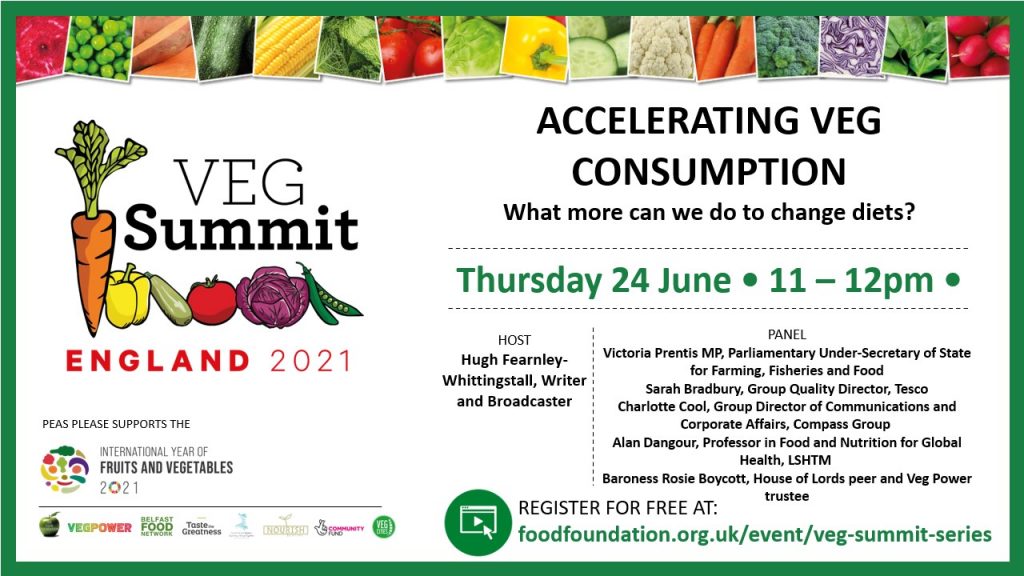 Wales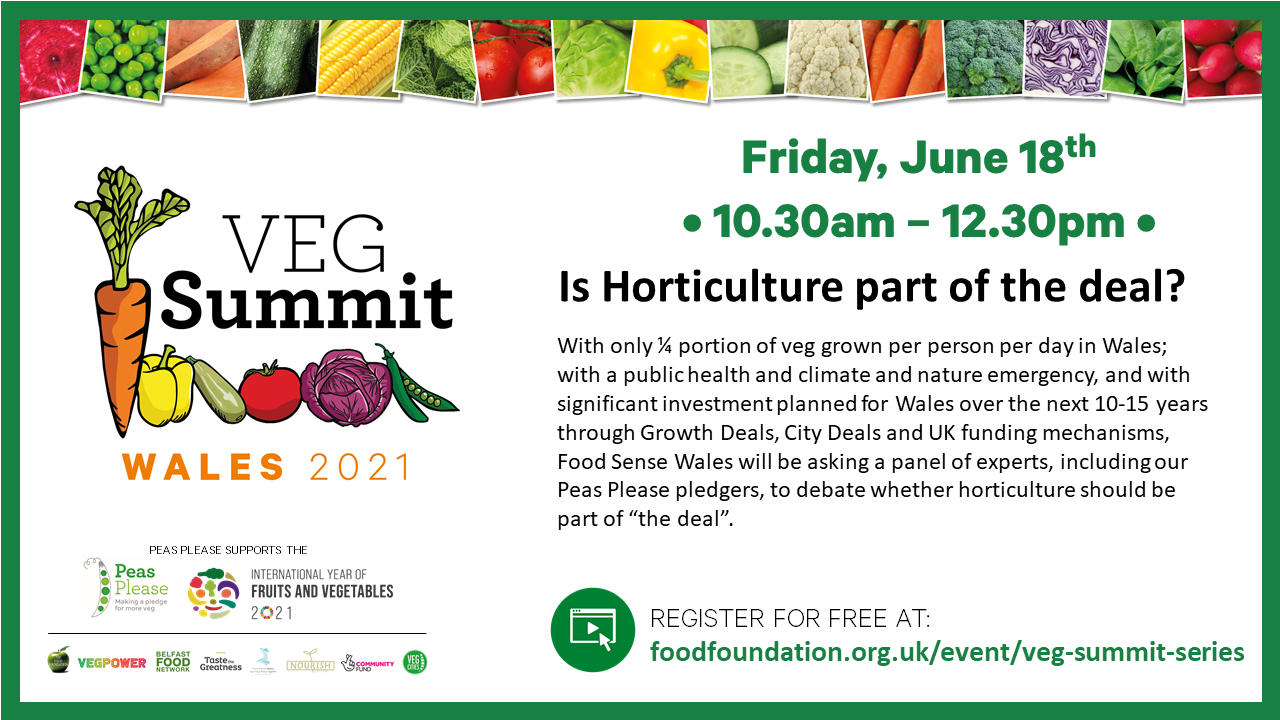 Gyda dim ond ¼ o ddogn o lysiau yn cael ei dyfu fesul person y dydd yng Nghymru; gydag argyfwng iechyd cyhoeddus, a hinsawdd a natur, a chyda buddsoddiad sylweddol wedi'i gynllunio ar gyfer Cymru dros y 10-15 mlynedd nesaf trwy Fargeinion Twf, Bargeinion Dinas a mecanweithiau cyllido'r DU, bydd Synnwyr Bwyd Cymru yn gofyn i banel o arbenigwyr, gan gynnwys addunedwyr Pys Plîs, i drafod a ddylai garddwriaeth fod yn rhan o'r "fargen".
Due to technical difficulties the recording of this session is unavailable.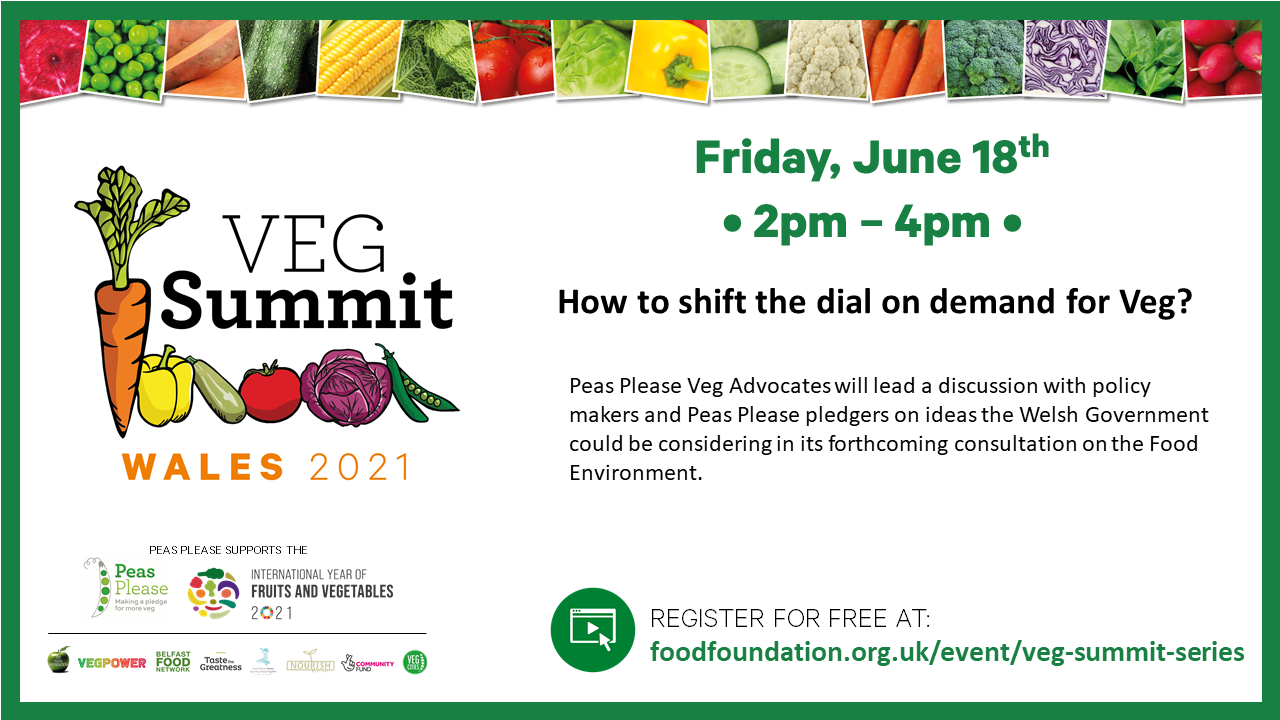 Hyrwyddwyr Llysiau Pys Plîs yn arwain sesiwn gyda llunwyr polisi ac addunedwyr Pys Plîs i drafod y math o syniadau y gallai Llywodraeth Cymru fod yn eu hystyried yn yr ymgynghoriad sydd ar ddod yn ymwneud â'r Amgylchedd Bwyd.
Ffres! Wales Festival of Vegetables was a two-week festival of events, activities and content celebrating growing, eating, on the ground action and enjoyment all things veg in Wales.  
Mae Ffres! Gŵyl Lysiau Cymru yn bythefnos o ddigwyddiadau, gweithgareddau a chynnwys sy'n rhad ac am ddim a fydd yn dathlu tyfu, bwyta, gweithredu a mwynhau llysiau yng Nghymru.

Northern Ireland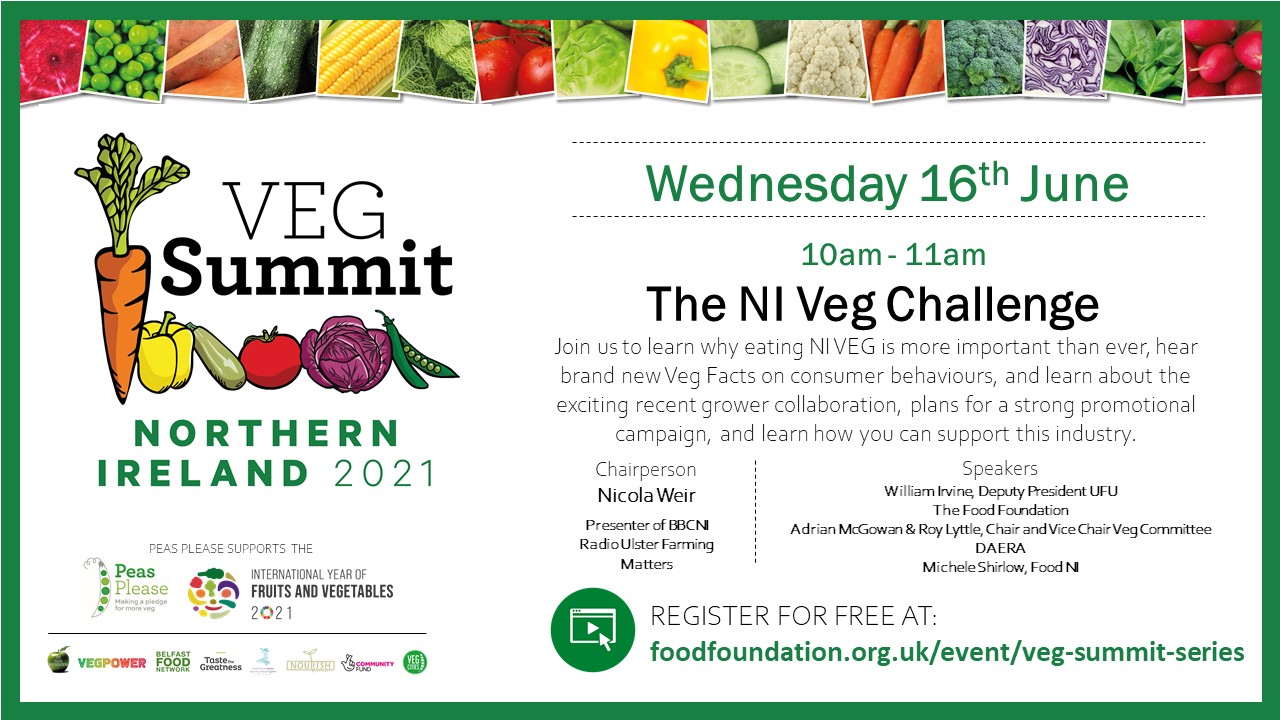 Due to technical difficulties the recording of this session is unavailable.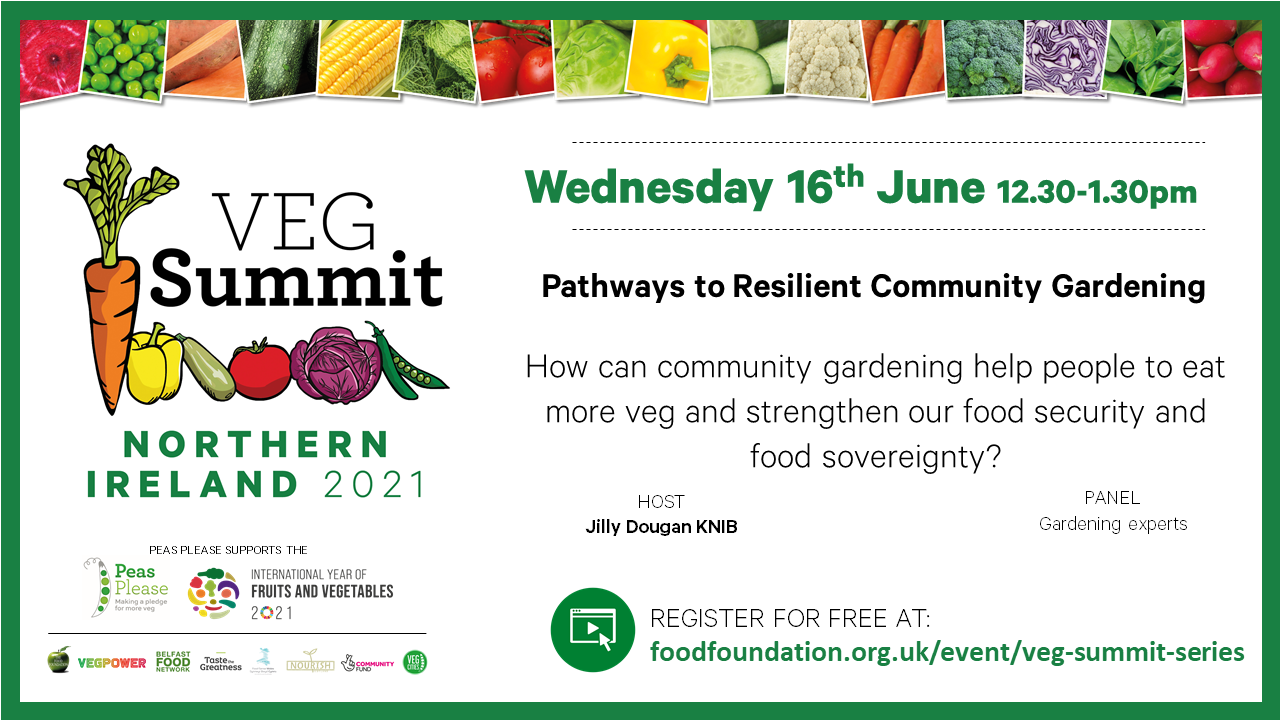 Due to technical difficulties the recording of this session is unavailable.

Scotland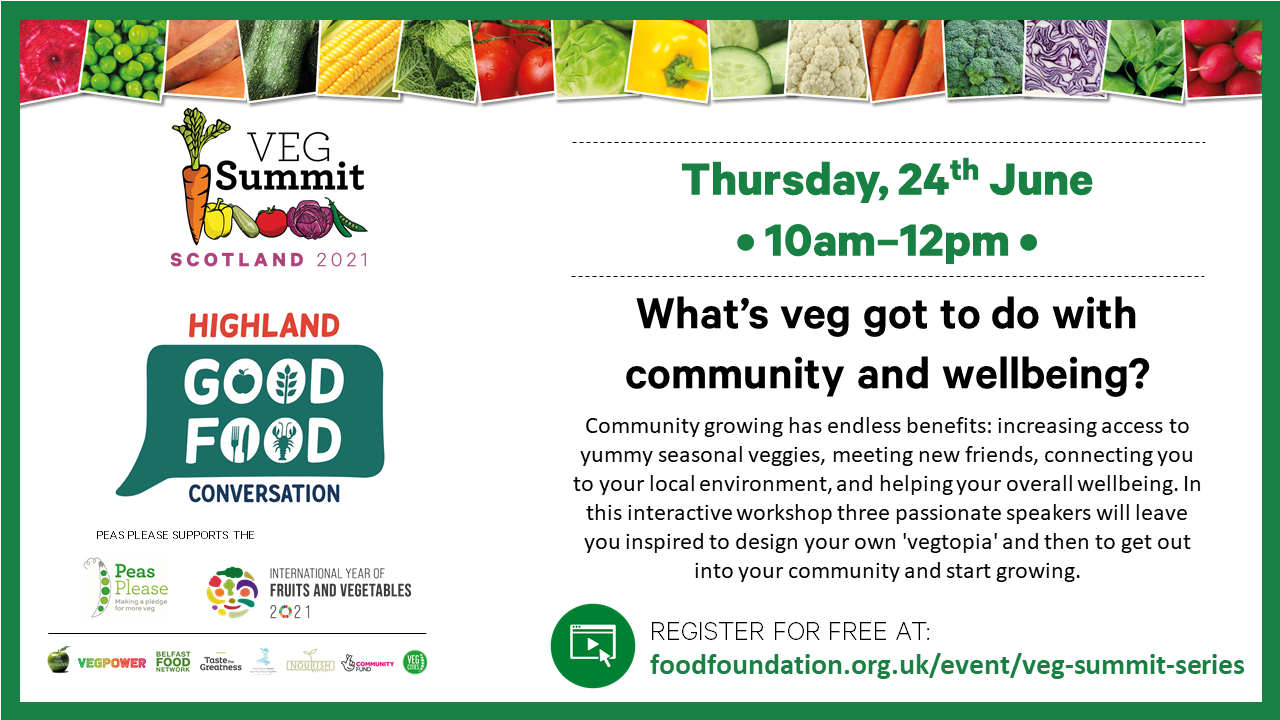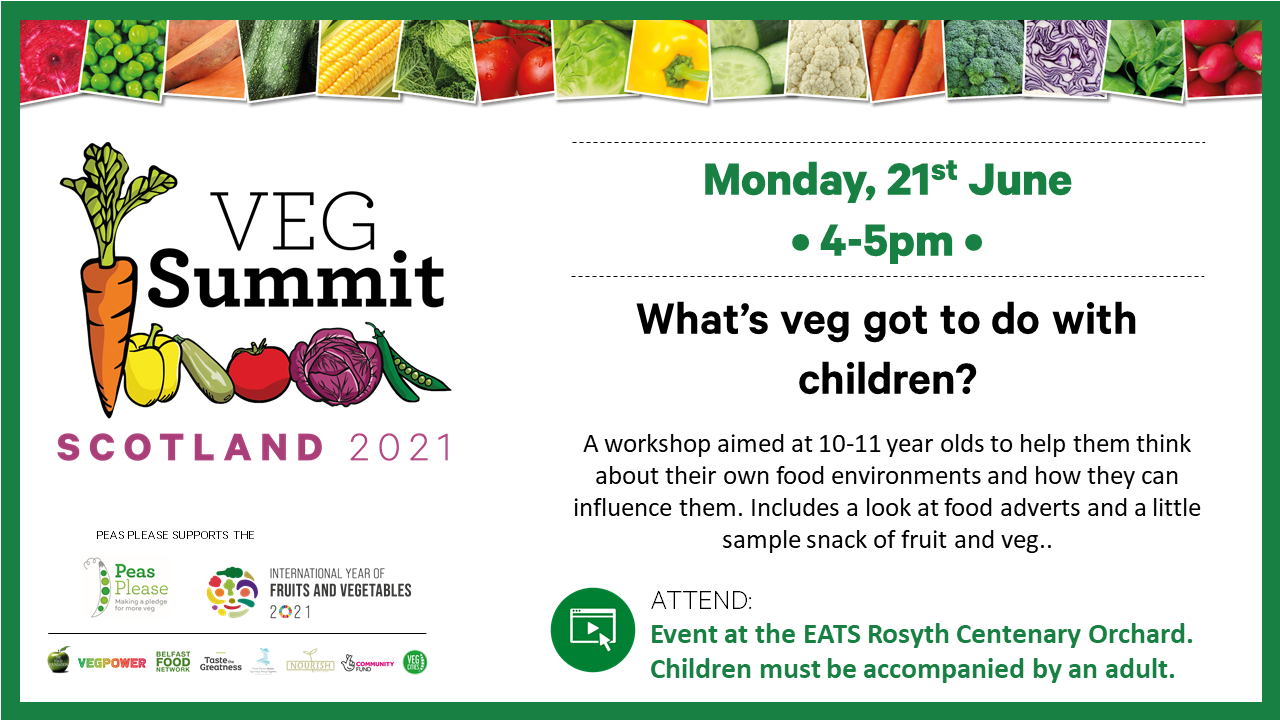 This was an invitation only event