Image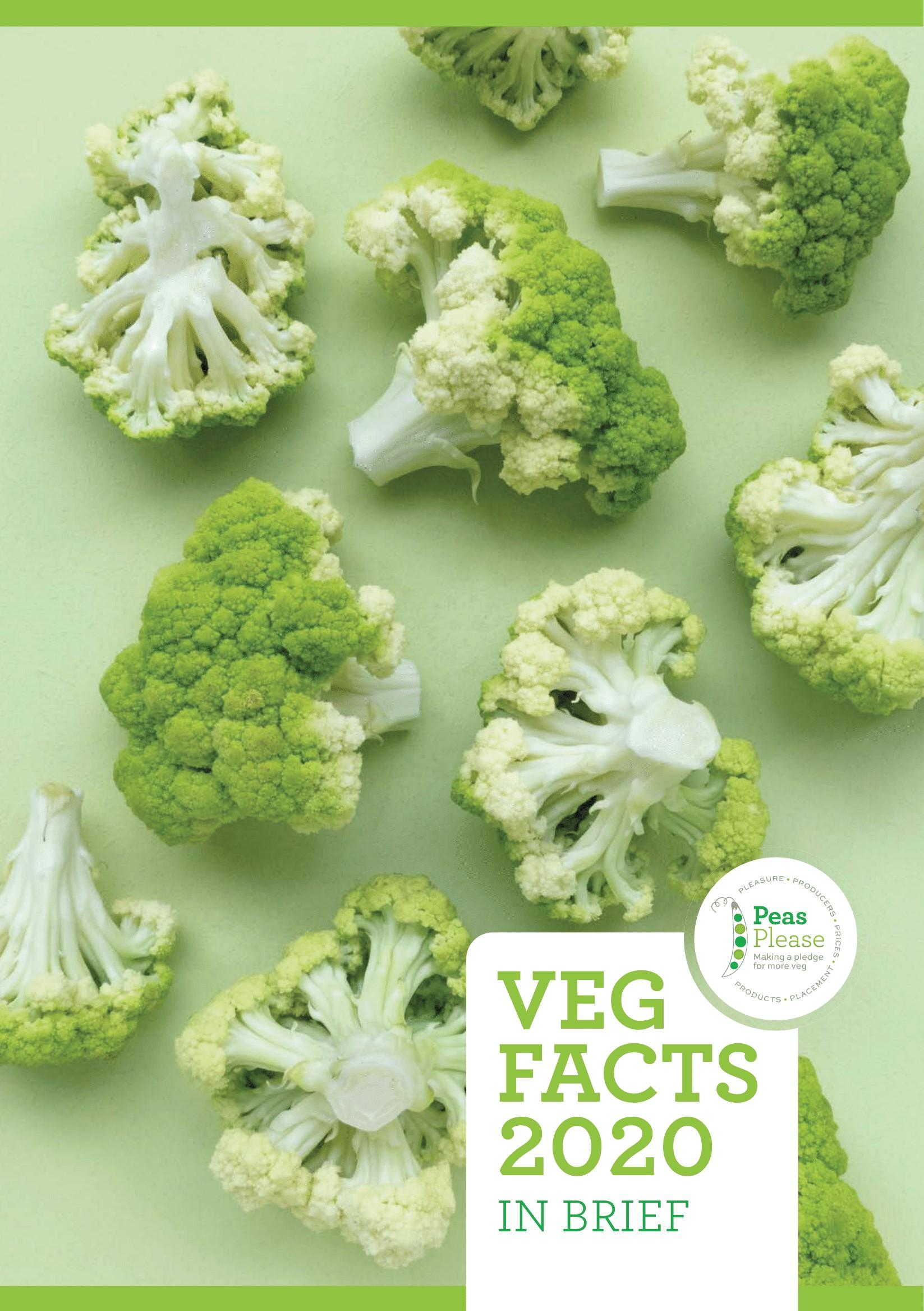 Veg Facts 2020: In Brief
An update on our 2016 report, Veg Facts 2020 is a Peas Please brief looking at the state of veg in the UK: how much are we eating and growing, what needs to change, and what next for more veg?
When we first started compiling Veg Facts:
in Brief at the beginning of 2020, we were particularly keen to explore vulnerabilities in the food system that look set to impact on veg over the coming decade. We hoped to identify some of the opportunity areas that with more investment and focus could help to build a food system that supports UK vegetable consumption.
Five months later, as Covid-19 and accompanying social distancing measures continue to impact on food systems globally, those themes of vulnerability and opportunity remain critical parts of the conversation when it comes to the case for supporting veg. If anything, they are now more important than ever.
If the UK started eating 7-a-day and our current import and home production ratio remained the same, UK horticultural production would need to grow by 84.3% to meet demand (taking into account food waste at current levels), creating £1.18 billion in value to the British economy.