Image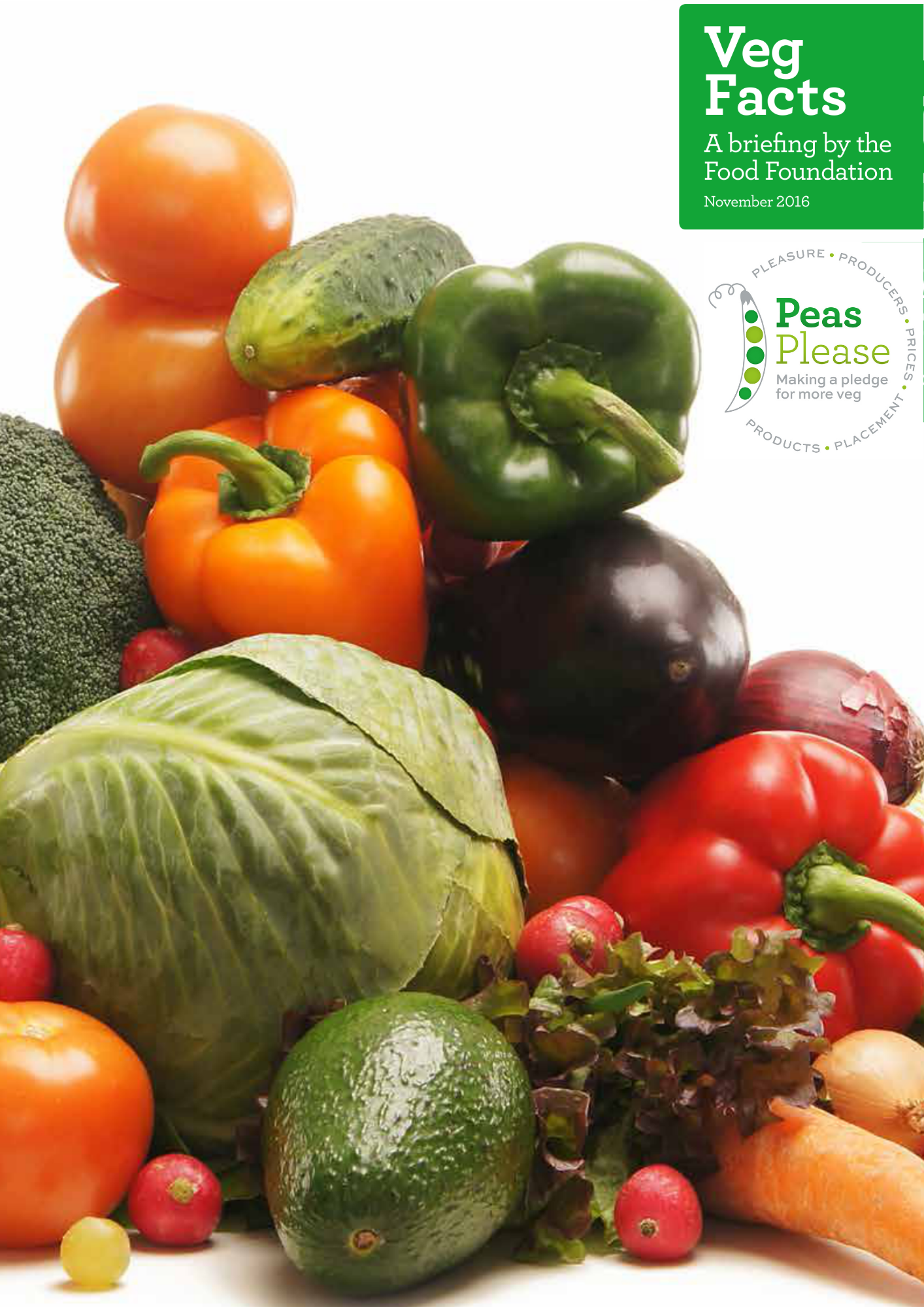 Veg Facts 2016
Veg Facts is packed full of stats about veg consumption and production in the UK. It sets out the challenge for our Peas Please project which aims to tackle the supply side barriers to veg consumption.
We all know vegetables are good for us.
But we're still not eating enough of them. Back in 2016 we published our very first Veg Facts report, a fact file outlining the scale of the problem and making the case for change.
Veg Facts 2016 also marked the start of Peas Please, a UK-wide initiative working to bring people, places, and organisations together to overcome the many food system barriers to vegetable consumption.
Since then, many of you have joined us in our mission to make it easier for everyone in the UK to eat more veg, and together we've achieved a great deal. But we still have a long way to go before the UK becomes a truly veg-eating nation.
Veg Facts 2021 follows on from 2020's Veg Facts: in brief and looks once again at how much veg the UK is eating, exploring the headwinds and tailwinds we've seen over the intervening five years that may both help and hinder future progress, and pointing to potential solutions for tackling the challenge.
With 2021 being the United Nation's International Year of Fruit and Vegetables and with the eyes of the world on the UK ahead of Glasgow hosting COP26 (the UN's climate change conference) this November, now is the time to work together to support production and consumption of vegetables. Veg are the golden thread connecting diets that are both more healthful and more sustainable, and with post Covid-19 recovery plans now dominating the political agenda there has never been a better time to champion vegetables.
Thirty years ago, 83% of the veg we ate came from the UK. Now it is 58%, partly because we eat more exotic veg. If we increased veg consumption in line with dietary guidance, the UK would have the chance to grow 1.5 million metric tonnes more veg a year.