Image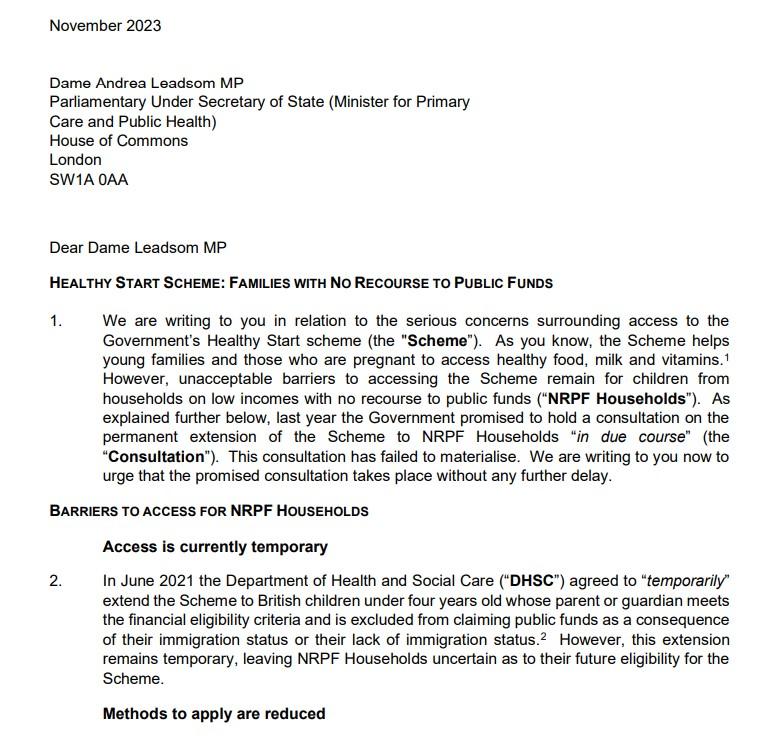 140-strong coalition calls for end to Healthy Start exclusions
The Food Foundation and Sustain are leading a coalition of more than 140 organisations calling for all low income households with No Recourse to Public Funds (NRPF) to get permanent access to the Healthy Start Scheme.
We have written to Andrea Leadsom MP, Minister for Primary Care and Public Health, calling for her to urgently revise eligibility criteria to help families struggling with the cost of living crisis.
NRPF is an immigration restriction applied to an estimated 1.4 million people, and 175,000 children, in the UK. This figure includes asylum seekers who sometimes have to wait years while their case is pending.
The letter, which has been signed by signatories representing NGOs, local government institutions, charities and medical bodies, states this vulnerable group of people are facing unacceptable barriers to accessing much needed support.