rgb(140,198,63)
Press Release
24 June 2021
Peas Please Awards – 2021 Winners Announced by Hugh Fearnley-Whittingstall in special event broadcast from River Cottage
Image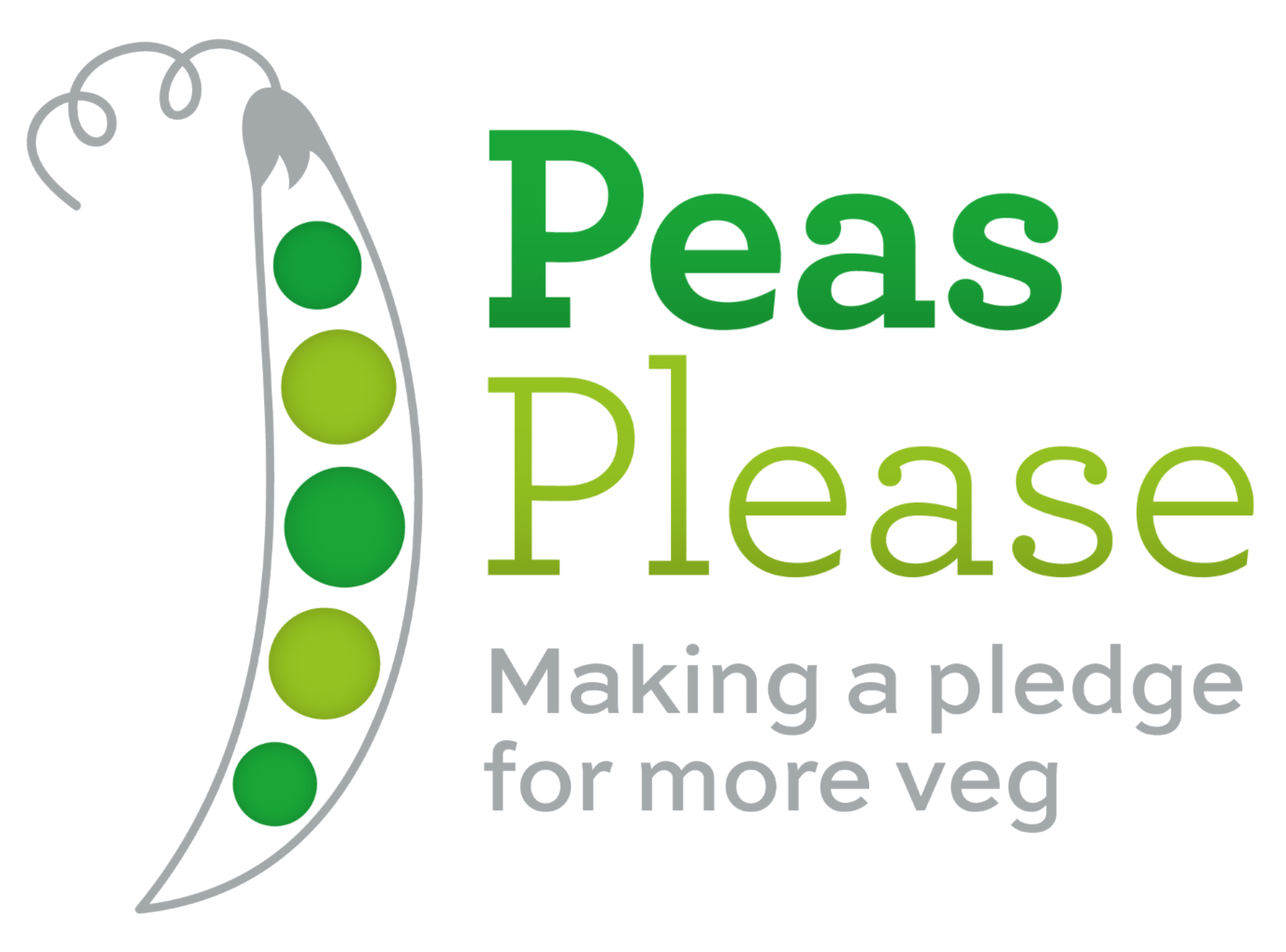 2021 Winners announced today by the Peas Please Initiative 
Morrisons, Strong Roots and TastEd latest pledgers to join initiative 
A third (29%) of children aged 5-10 years old eat less than one portion of veg a day  
77% of adults eat less veg than the amount recommended in the Eatwell Guide
24th June 2021 - In a specially shot ceremony from River Cottage the writer and chef Hugh Fearnley- Whittingstall today announced the winners of the 2021 Peas Please Prizes; the highlight of the year for the the Peas Please initiative which was established to drive up vegetable consumption across the UK. Peas Please is a partnership with The Food Foundation, Food Sense Wales, Nourish Scotland, Belfast Food Network and Food NI. Since the project launched 4 years ago it has delivered 162 million additional portions of vegetables into our food system working across all 4 nations. 
Now in its fourth year the initiative has over 100 pledgers from across food production, retail and the Out of Home sectors who have all made pledges to promote and encourage people to eat more veg across the UK.    
The Prizes are to recognise the businesses that have gone above and beyond and are leading the way in terms of transforming their businesses to drive up vegetable consumption. 
The recently released Veg Facts Report 2021 continues to show that both adults and children are not consuming enough veg to meet the Government's EAT WELL GUIDE recommendations. This is likely to have a long term impact on our health with diets that are low in vegetables and legumes being associated with just under 18,000 premature deaths a year in the UK. It therefore remains crucial that organisations working within the UK's food system continue to support and deliver their Peas Please commitments to serve and sell more veg.  
New Pledgers have also been announced today 
Morrisons and Aldi UK have joined other major UK retailers in making significant new pledges this year. Morrisons becomes the latest UK supermarket to join the Peas Please scheme, making a pledge for more veg that will see them commit to supporting more advertising and promotion of veg both in-store and online, and working to increase the amount of veg in their new and reformulated own-brand products. 
Aldi UK have also become the first UK-wide retailer to set a SMART sales-based target for a % increase in veg portions sold across their own-brand products. A significant step forward  for supporting the Peas Please mission of boosting veg consumption across the UK.   
Strong Roots are a plant based frozen food company providing convenient and healthy meals for home cooking. They've pledged to continue their mission to Make Veg Poverty History through a number of initiatives, including affecting change at a grass roots level to increase access to veg. They have also committed to driving increased consumption of veg based meals. 
TasteEd is a charity working to change the way that food education is taught in the U.K. through 'taste education'. They've pledged to train 100 schools in taste education lessons using the TastEd scheme of work, which gives teachers the resources to help children learn to love eating vegetables and fruit, using their senses.  
Watch the Ceremony and Policy Panel here: 
Peas Please Prize Winners: 
The Peas Please Individual Champion: Recognising outstanding contribution made by an individual working within one of our participating pledger organisations to inspire and demonstrate leadership on their organisation's Peas Please pledge.  
Winner: Amanda Whatley, HC3S 
Runner-up: Charlotte Newman, Havering Catering 
Amanda's support for Peas Please and Veg Power has been invaluable, especially during last  year's Peas Please monitoring cycle. She went the extra mile to get the correct data and submit it in time, ensuring that we had the most accurate data available for monitoring. 
The Peas Please Innovation Prize: Recognising inspiring and/or innovative activities to support organisational Peas Please pledges and our overall mission of boosting veg consumption.  
Winner: Compass, with their Plantilicious! range 
Runner-up: Aldi, with Project Fresh 
Compass Group launched their plant forward range, Plantilicous, into their business, industry, colleges, universities, and healthcare sites in January 2020. The new plant-based range ensures the vegetable content of meals makes up at least two portions of veg contributing to your 5-a-day. 
The Peas Please Pledger Champion: Recognising pledger organisations who have effectively championed and implemented their Peas Please pledge/s across their organisation as a core part of their business proposition, for example including Peas Please in their company reporting.  
Winner: Sainsbury's 
Runner-up: Henderson's Group/SPAR NI 
Sainsbury's have committed to transparent reporting on sales of veg across their business, as well as launching a number of innovative programmes to boost veg consumption. For example, discounting a range of fruit and vegetables to 60p to encourage customers to try new veg, and their 'Great Big Fruit and Veg Challenge' - which is personalised to each Nectar customer and rewards them for increasing the portions of fruit and veg they buy. 
The Peas Please Rising Star: Recognising new Peas Please pledgers who have made particularly impactful and ambitious pledges for helping us all to eat more veg. 
Winner: University of Edinburgh 
Shortlisted: Zizzi's  
The University of Edinburgh have pledged to serve more veg across their catering service by adding more servings to pre-prepared grab n go items - doubling the number of veg side-servings options in their retail outlets. They have set SMART targets to implement all this by June 2023. 
The Peas Please Good Society Prize: Recognising pledger efforts to decrease inequities in accessing veg, for example around those issues that are particularly relevant to Peas Please such as school food, healthy start, and agricultural initiatives.  
Winner: Tesco 
Runner-up: Lantra 
Tesco were the first Peas Please pledger to add £1 onto the government's Healthy Start voucher scheme, which provides money for fruit and veg and other essentials for eligible low income families with young children across all of the four nations. 
The Veg City Prize: Recognising impactful and integrated place-based approaches to increasing veg uptake at a local level for cities participating in the Veg Cities campaign  
Winner: Food Cardiff  https://www.vegcities.org/local/cardiff/    
Runner-up: Hull Food Partnership  //www.vegcities.org/local/kingston_upon_hull/  
During the pandemic Food Cardiff worked to generate mass participation in community growing schemes through the Cardiff Growing Together and Good Food Cardiff Autumn Festival. They also worked with the city council to roll out detailed mapping of fruit and vegetable "deserts" in the city in order to provide a robust evidence base to help inform planning policy and enable direct intervention. 
The Veg-O-Meter Prize: Recognising the biggest % increase in vegetable portions sold or served by our pledgers between 2018/19 and 2019/20 reporting cycles  
Winner: Cardiff and Vale University Health Board 
Runner-up: Veg Cities 
Cardiff and Vale University Health Board increased the amount of veg they were serving year on year by a staggering 701.7% from just one of their sites. 
Links and downloads: 
Social Media Assets 

You can download the Veg Facts assets here:  Graphics 
You can download the winner's rosette badges here: Award Badges 
 Quotes 
Victoria Prentis MP, Under-Secretary of State for Food, Farming and Fisheries said:
"It was a pleasure to take part in this year's Veg Summit panel. The UK produces a wonderful and wide range of fruit and vegetables and it is so important that we look at new and innovative ways to increase vegetable consumption as part of a sustainable, balanced diet for everyone. We all need to eat more fruit and vegetables – with too few adults and children getting their recommended 5 A Day portions of fruit and vegetables - and we need to work together to increase these numbers. 
That is why it's so inspiring to see successful action taking place across the food system to promote fruit and veg. I congratulate and thank every one of the winners and finalists for their role to promote and enable sustainable, healthy choices". 
Compass Group UK & Ireland. Liz Forte, Director of Health and Wellbeing, Business and Industry at Compass Group UK & Ireland said:  
"We are delighted to have won the Innovation Prize. We are really proud of our Plantilicious range, which puts plant forward food at the heart of our dishes. We have continued to evolve and develop the offer, listening to our consumer feedback. Sales of plant forward dishes are in strong growth and continue to build, currently representing 40% of our food offer. As well as encouraging healthier eating, plant forward is also more sustainable too, as our dishes increase use of seasonal and locally sourced food. Following the announcement of our commitment to reach Climate Net Zero by 2030, new innovations such as the Plantilicious range, contribute towards achieving our targets."   
Strong Roots. Sam Dennigan, Group Chief Executive Officer of Strong Roots said:   
"1 in 4 Brits live in Veg Poverty, meaning they can't afford or access the government's five-a-day recommendation. Through our Veg Pledge we continue in our mission to Make Veg Poverty History by educating around the issue and affecting change at a grass roots level by increasing the provision of freezers and frozen veg to food banks nationwide. We believe healthy and nutritious food should be accessible to all and we have joined Peas Please to unite with likeminded organisations who are committed to the same goal." 
Anna Taylor OBE, Executive Director, Food Foundation said: 
"Although this year's Peas Please prizes show some great progress being made by many of our pledgers, UK veg consumption remains far too low and it's really worrying to see dietary inequalities continue to widen. More action urgently needs to be taken by both the retail sector and the food service sectors to support everyone in the UK to eat more veg." 
Rebecca Tobi, Peas Please project manager said: 
"It's fantastic to see so many organisations making such great progress when it comes to promoting, serving, and selling more veg. Particularly during what has undoubtedly been one of the toughest years on record for the UK's food sector. However, we've some way to go before we meet our goal and get everyone in the UK eating more veg, and continued support from pledging organisations will be crucial in helping us to go further faster." 
Notes to Editors 
Other publications 
Veg Facts, Food Foundation 2016 
Institute of Health Metrics and Evaluation, 2016. Country Profile: United Kingdom 
Please contact:  
Social media 
@Food_Foundation  
@nourishscotland  
@foodsensewales 
@belfastfoodnet  
@food_NI  
@VegPowerUK  
@PeasPleaseUK 
#PeasPlease 
About Peas Please  
A trail-blazing initiative focused specifically on veg, Peas Please aims to bring together farmers, retailers, restaurant chains, caterers, processors and government departments with a common goal of making it easier for everyone to eat veg. Committed to collaborative working, Peas Pease is led by project partners the Food Foundation, Nourish Scotland, Food Sense Wales, Food NI, and Belfast Food Network who have secured engagement and support from over 150 organisations in cities, business and Governments across the UK to bring about change to the whole food system to improve people's health and wellbeing. For more information about the Peas Please, please visit www.foodfoundation.org.uk/peasplease.    
The partnership is funded by the National Lottery Community Fund, the largest funder of community activity in the UK, who have made this work possible. 
 About The National Lottery Community Fund  
We are the largest funder of community activity in the UK – we're proud to award money raised by National Lottery players to communities across England, Scotland, Wales and Northern Ireland. Since June 2004, we have made over 200,000 grants and awarded over £9 billion to projects that have benefited millions of people. We are passionate about funding great ideas that matter to communities and make a difference to people's lives. At the heart of everything we do is the belief that when people are in the lead, communities thrive. Thanks to the support of National Lottery players, our funding is open to everyone. We're privileged to be able to work with the smallest of local groups right up to UK-wide charities, enabling people and communities to bring their ambitions to life.   
Website │Twitter │Facebook │Instagram 
Our Partners and Funders: