rgb(140,198,63)
Press Release
01 December 2021
Huge increase in vegetable portions being sold or served by Peas Please pledgers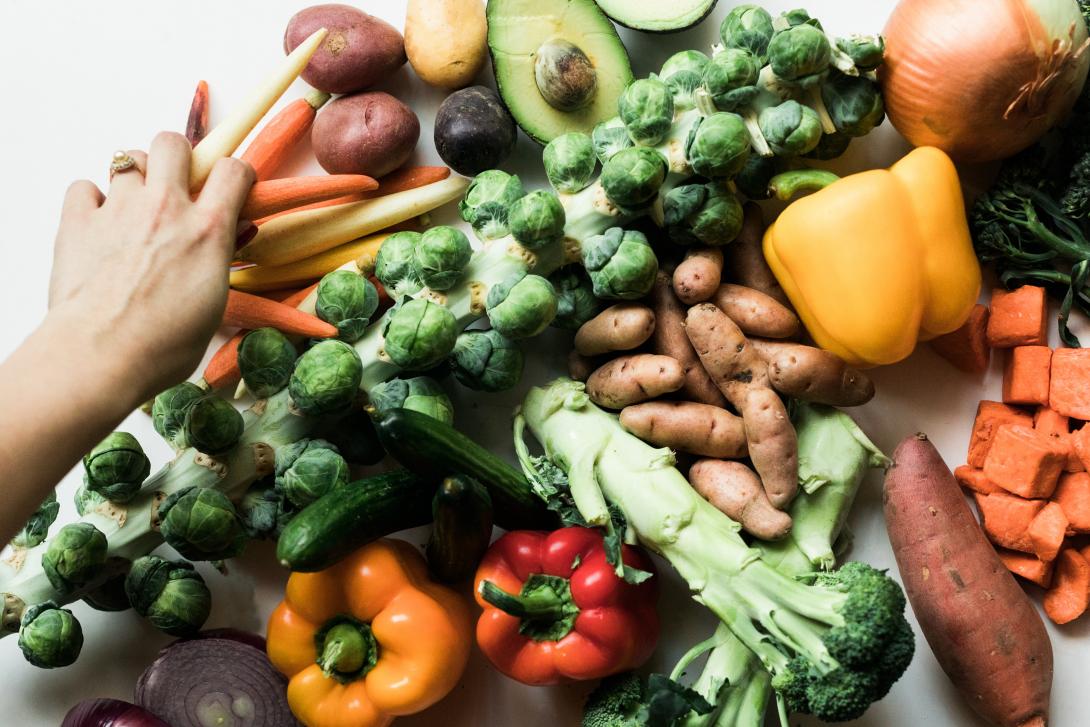 The award-winning Peas Please initiative announces it has delivered 636 million vegetable portions across over 105 major retail, manufacturing and hospitality businesses  
Clear indication that transparent mandatory reporting has a huge role to play in the path to a more sustainable and healthy food system 
Campaign to be showcased in upcoming Nutrition For Growth summit event as a unique and impactful partnership that should be replicated in other countries 
21 Major retailers and food businesses update and expand their Peas Please pledgers including Tesco, Aldi, Waitrose, Coop, Lidl, Mars Food, Sainsbury's and Henderson's Group/SPAR in NI  
513 organisations are also now taking part in the Veg Cities initiative 
180 veg advocates working across the UK take a vital role in championing work  
Veg intake remains a huge problem in Britain, with 77% of adults and 89% of children failing to eat enough
Low consumption of vegetables and pulses is associated with 18,000 premature deaths each year
Peas Please will today announce a huge increase in the number of vegetable portions the award-winning initiative has delivered into the UK food system. Since its inception 4 years ago an additional 636 million portions of veg have been sold or served by major food companies across the UK. This represents nearly a 300 % increase on last year. The Peas Please report will also be released today which shows how the initiative works to make vegetables more appealing, accessible, and affordable for everyone.
The Food Foundation in partnership with Food Sense Wales, Nourish Scotland, Belfast Food Network and Food NI has delivered the trailblazing Peas Please initiative across the UK, which clearly shows the huge impact transparent reporting can have. Over the past year 21 pledging businesses refreshed and updated their original pledges, with many committing to SMART targets and transparent reporting of sales of vegetables within their businesses. This will play a vital role if rapid transformation of our food system is going to be achieved, to curb the current heath crisis facing the country, and help tackle climate change.  
This was echoed in Henry Dimbleby's National Food Strategy published in July which calls on Government to introduce mandatory reporting for large food companies to achieve the substantial shift in the nation's diet required to reduce the environmental and health impacts of our current food system. Many major food businesses have already publicly declared their support showing a huge shift in the food industries desire to be part of the solution. UK retailers with 92% of UK retail market share are currently signed up to Peas Please and are now committing to major initiatives to help drive up vegetable consumption across the UK setting ambitious targets for veg sales and procurement. 
NUTRITION FOR GROWTH EVENTS 
The Food Foundation, Tesco and Veg Power will be showcasing this work in a special side event as part of the Nutrition for Growth summit today. Click here to register and view the Event 
This is the first of 4 unique sessions mapping how UK based initiatives are leading the way in food system change.    
Anna Taylor, Executive Director the Food Foundation said:
"It is great to see over 100 major food businesses committed to increasing veg consumption to support better health for millions of people.  Transparent and regular reporting against targets is vital if we are to turn the tide on our current dietary crisis and see future generations face a better and healthier future with everyone having access to an affordable and sustainable diet"
Read More
Close

Tesco have pledged to increase the proportion of their ready meals range that contains at least 1 of the recommended 5 a day to 66%. 
2018 baseline: 26% 
2020 position: 50%  
2025 pledge to hit 66% 
They will deliver the change through reformulation of existing products and new product development.  
They will track progress though the fruit and veg dashboard, one of a suite of dashboards they have developed for health and nutrition. They have created a bespoke tracker for Peas Please to calculate both the proportion of Own Brand ready meals which contain 1 of 5 a day and what this equates to in terms of portions. They can also provide contextualising data on the number of portions of 5 a day sold at Tesco as a total Own Brand business for the same reporting period. 
Tesco were the winners of the Peas Please Award Good Society Prize and were the first of our pledgers to top-up the value of Healthy Start vouchers used in their stores. Customers who used a Tesco fruit and veg coupon in their transactions bought over 50,000 cucumbers, over 10,000 cauliflowers and over 10,000 packs of strawberries during the offer period.