News
18 January 2023
Food Prices Tracker: January 2023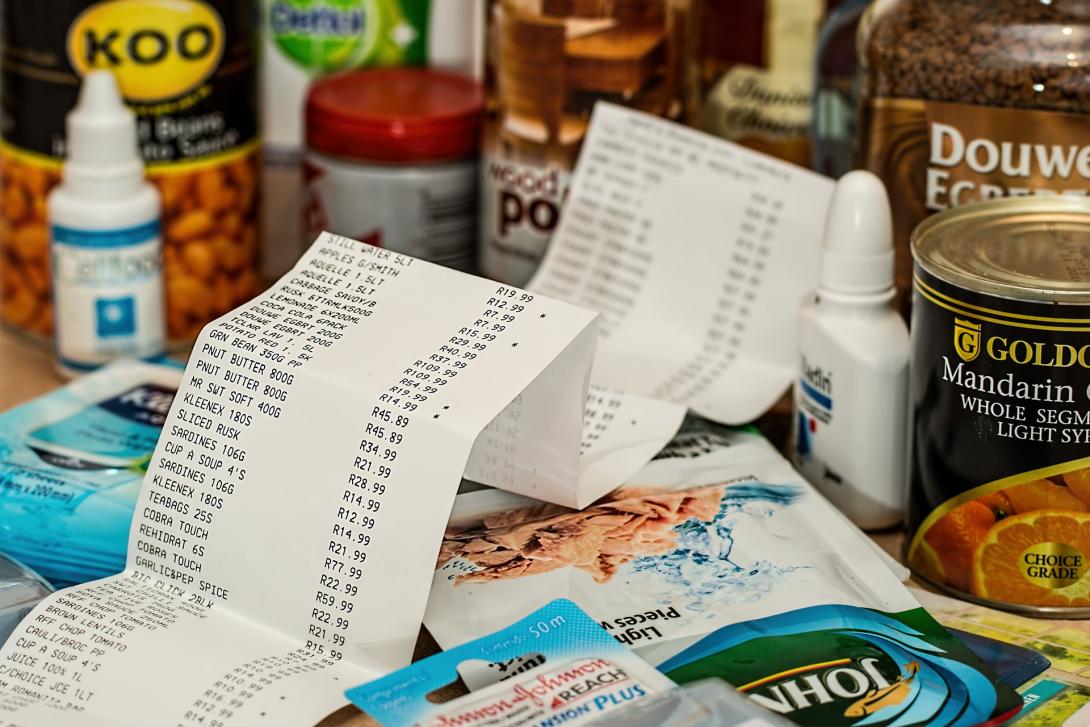 Food Prices in the Cost of Living Crisis: The story so far and what's to come
Figures published today from the Office of National Statistics show that in the 12 months to December 2022 food prices rose by 16.9%. Although overall inflation has started to fall, food inflation is still rising.
In this blog, we summarise why food prices have risen so much in the past year and what we can expect to happen in the year to come.
The Story So Far
Food prices began rising in July 2021 as the world started to reopen following the covid pandemic lockdowns.
This was caused by a sudden surge in demand resulting in shortages and supply chain disruption and bottlenecks, not just of food itself but also of other inputs that are required in the food supply chain such as animal feed, energy, CO2 and fertiliser.
In March 2022, the situation was sharply exacerbated by Russia's invasion of Ukraine.
Ukraine and Russia are major producers of wheat and oil, as well as gas and fertiliser – important food system inputs.
Disruptions to exports, planting and harvesting caused a surge in global food prices and had a knock on impact in the UK. The UN brokered a deal to allow food and fertiliser exports to resume in July 2022 which helped ease the problem in the latter half of the year.
While food inflation has been a global crisis, the UK has felt the effects of rising food prices to even greater extent as a result of Brexit causing a reduction in migrant workers and the impact on trade.
Rising food prices seem to have driven a change in food purchases with latest figures from the ONS showing that 61% of people in the most deprived areas reported buying less food than last year, compared to 44% in the least deprived areas.
As a result of rising food prices, and overall inflation putting further pressure on food budgets we saw a drastic increase in levels of food insecurity.
This has also been due to wages not keeping up with rising prices.
What can we expect from 2023?    
Overall Inflation 
Rishi Sunak kicked off January by making five pledges for the year including a commitment to halve inflation in 2023(1). This seems on track to be achieved with the OBR forecasting that overall inflation will decrease considerably throughout 2023 but remain at least double the Bank of England's target of 2% by the end of the year (2).
While improvement is expected, the cost of living crisis is far from over and many families will be left struggling with the cost of living crisis in 2023 as wages and benefit levels fail to match the cost of living and many struggle with debt acquired during financial pressures from the pandemic and the cost of living crisis. The Resolution Foundation estimate that on average living standards will fall by £880 (3.8%) per household in 2023, a similar decrease to that seen in 2022 (3).  Similarly, research by the New Economics Foundation predicts that by the time the current parliament ends in 2024, 43% of households will be unable to afford a decent standard of living, a 12 percentage point increase since 2019 (4).  
 
Food Inflation 
The World Bank are predicting that global food prices will decrease by 5% in 2023, stabilising at that level (which is still considerably high) in 2024 (5) which could have a knock on impact in the UK. There are some other signs of improvement such as wholesale gas prices decreasing by 50% since the peak in Summer 2022 (6). However, the Government's Energy Bill Relief Scheme for business is being scaled back in the Spring which may lead to retailers increasing food prices for citizens (7). Furthermore, labour shortages in the food industry look set to continue in 2023 (8).
There appears to be consensus across IGD,  the OBR and the IFS that UK food inflation will remain high throughout 2023 (10,11). However, predictions are continually being adjusted: in November, IGD predicted food inflation will peak at 17-19% in early 2023, an increase from their prediction six months earlier when they predicted it would peak at 14-16% in Autumn 2022 (9). Predictions for 2022 proved to seriously underestimate the heights that food inflation would reach due to a number of unforeseen and sizeable challenges. It is similarly challenging to predict how food prices will be affected in 2023 given the number of uncertainties such as the ongoing war in Ukraine, extreme weather events affecting crop harvests, and how energy and fertiliser prices will be affected. The El Nino will return later this year with predictions it will lead to a worrying rise in global temperatures and unprecedented heatwaves that would disrupt harvests (10). 
It's also important to notes that inflation figures are in comparison to the same time point the previous year and so inflation rates are now starting to be compared to points in time when rates were already escalating which to some extent masks the scale of the increase since mid-2021. While there is uncertainty around the specifics, there is no doubt that prices will remain too high for a large proportion of the population to afford their basic food requirements. Lord Benyon, the Minister of State for Defra, has acknowledged that food prices are predicted to continue rising in the "short term" and they are "monitoring the situation" (11). Food price rises and the impact on food insecurity over the past year and predictions for the year ahead means that merely monitoring remains insufficient – action is desperately needed to ensure a basic standard of living is possible for everyone in the UK and prevent long-term damage to the health of the nation.