News
18 October 2022
Food Prices Tracking: October Update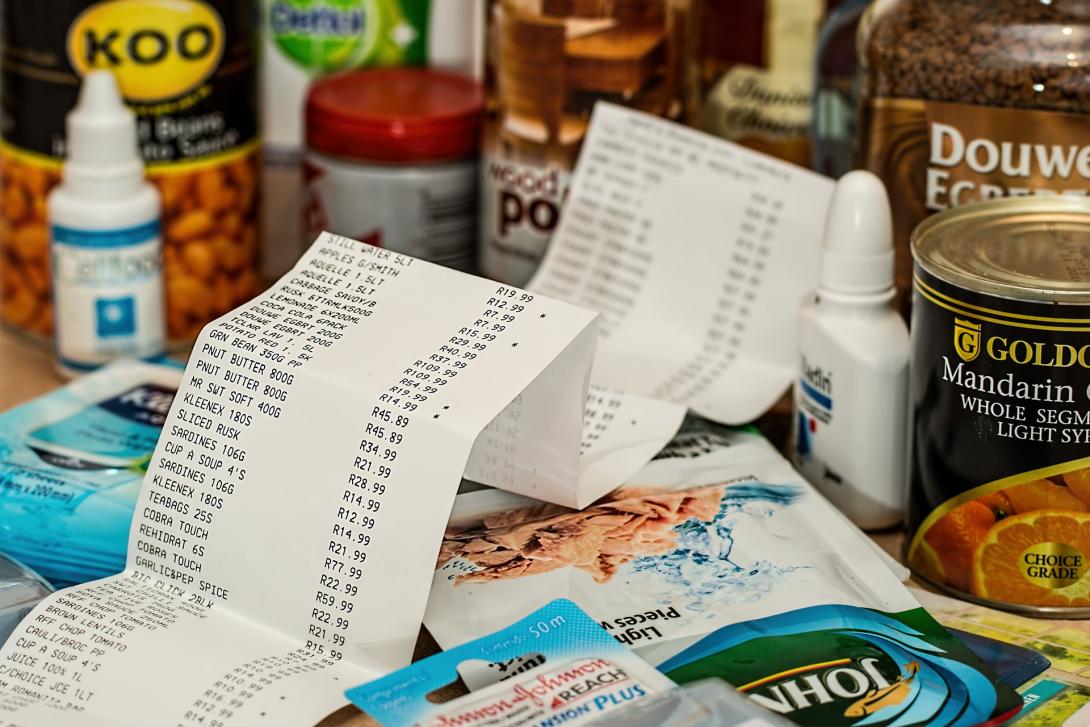 by Shona Goudie
How are food prices changing?  
Food inflation hits 14.6% according to Government data
Food inflation has hit 14.6% in the 12 months to September 2022 according to Government data from the Office for National Statistics. This is markedly higher than overall inflation which is sitting at 10.1%. Food is now the second biggest contributor to inflation, overtaking transport this month. Increasing food prices continue to be driven by a multitude of factors including high input costs (such as energy, fertiliser and carbon dioxide) and the war in Ukraine.  
The cost of The Food Foundation's Basic Basket has increased by approximately 15% in six months 
The Food Foundation's Basic Basket is a shopping basket tracker to measure weekly price changes in what the average man and woman could typically eat as part of a reasonably costed, adequately nutritious diet, see FAQs for further details). In the six months that we have been tracking the cost of the basket, the woman's basket of food has increased in price by 14% to £45.55 per week and the male basket has increased by 16%, now costing £49.36 per week. This is higher than the ONS's food inflation figure for the past year, which is not reflective of what would be purchased in a typical weekly shop or what is needed for a nutritious diet. Our basket is therefore more representative of the price shocks that people are experiencing in real life. 
Global food prices continue to fall  
Global food inflation has dropped once again this month, but remains higher than this time last year. This reduction is largely owing to a fall in vegetable oil prices resulting from increased exports from Ukraine and increased production in other countries. However not all types of food decreased. Grain and cereal prices increased due to poor harvests and uncertainty around the continuation of the Russia-Turkey-Ukraine deal allowing exports from the Black Sea.  
How are people being affected by rising food prices and the cost of living crisis? 
9.7 million adults and 4 million children live in households who experienced food insecurity in the past month  
This week, The Food Foundation published the latest results of our food insecurity tracking showing rapidly rising levels of food insecurity as families crumble under the strain of the cost of living crisis. 18% of households (equivalent to 9.7 million adults and 4 million children) experienced food insecurity in the past month alone. 3 million adults (6% of households) reported not eating for a whole day in the past month indicating the severity of the food insecurity being experienced.   
Healthy food is increasingly unaffordable for many  
High food prices along with high energy prices could have a devastating impact on the health of the nation. 60% of food insecure households reported using appliances such as the oven, hob or microwave less to save money on energy bills meaning less cooking from scratch and greater reliance on pre-prepared foods. 48% report buying less veg and 58% less fruit. And it's not just food insecure households who are affected: over a quarter of all households reported cutting back on the quality of food they are buying to afford other essentials such as energy bills. The Food Foundation's Broken Plate 2022 report found that calorie for calorie, healthy food is three times as expensive as less healthy food on average. It is therefore not surprising that as people's budgets become increasingly squeezed, they become more reliant on processed, energy-dense foods that are lacking in nutrients and fruit and veg become a luxury.  
Poor quality diets have long-term health consequences by increasing the risk of obesity and the associated diseases. The health impacts of this crisis could be felt for years to come both by individuals and the healthcare system. Government failure to invest in the health of the country now will result in a substantial long-term cost to the economy. Retailers also have an important role to play in making healthy foods the most affordable option.  
What needs to happen next? 
Food banks are not a solution to rising prices  
This sharp increase in food insecurity levels has left food banks unable to cope with the increased demand, while simultaneously experiencing decreased supply from individuals and from retailers. The scale of need is evident with long queues round the corner and foodbanks reporting running out of food after just 20 minutes. The nutritional quality of food that food banks can provide is highly variable due to dependency on donations and is not an effective way to ensure people can eat well. Government must intervene to ensure everyone can afford the food they need during the cost of living crisis, instead of allowing a system that forces people to rely on unpredictable charitable donations to avoid hunger.   
Government inaction is costing people their health and wellbeing    
The most recent findings on levels of food insecurity show the insufficiency of the action taken by Government so far in tackling the cost of living crisis.   
At a time when diet related health inequalities are at an all time high, the Government perplexingly chose to scrap their Health Disparities White Paper detailing how they would be addressing this issue.  
Furthermore, Government is threatening to renege on the previous chancellor's commitment to increase benefits in line with inflation, a measure that our data show is urgently needed. 54% of households on Universal Credit experienced food insecurity in September 2022 (over three times as many as households not on Universal Credit). The necessity of raising benefits in line with inflation is widely recognised by MPs including the Work and Pensions Committee and the majority of the population. Despite this, the Government are instead considering raising benefits in line with earnings which would leave households £400 a year worse off on average.    
The Food Foundation are calling for Government and Retailers to urgently step up and support people to eat well during the cost of living crisis 
 A report published last week by the Institute of Fiscal Studies predicts food inflation will hit 17% in the first quarter next year. Combined with the increased need to use energy to stay warm over the winter, the trajectory of food insecurity levels will inevitably deteriorate further in the coming months. If Government fail to act now to support people to afford food, they will be condemning millions of people to spend the coming months hungry and dependent on food that damages their health for years to come.   
We are calling for:  
Urgent action from Government to ensure that all children in poverty have access to at least one nutritious meal a day at school by expanding the provision of Free School Meals to all children on Universal Credit. For more on our Feed the Future Campaign see here .   
Renewed Government commitment to increase benefits in line with inflation to prevent the shocking levels of food insecurity in households with people on Universal Credit and people with disabilities increasing even more dramatically.  
Action by retailers to make it easier for people to afford the food they need and rebalance the cost of a basic shopping basket to make the healthy options the most affordable.