rgb(140,198,63)
Event
Veg Summit 2023
Image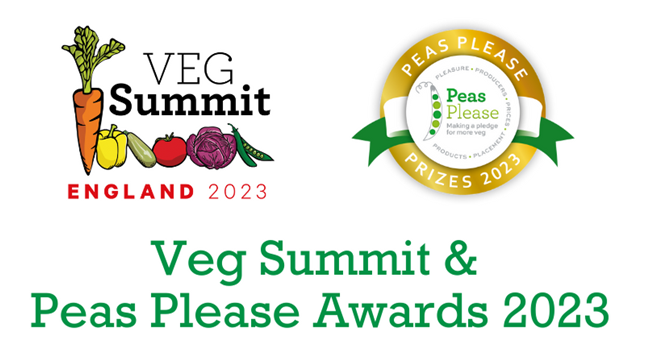 Tue, 07 November 2023
14:00 - 18:00
We're holding a special event to celebrate the last four years of our Peas Please project!
We'll be marking the achievements of the past four years, announcing the winners of the Peas Please Prizes for 2023, and asking the question – what more needs to be done, and how, to make it easier for everyone to access more plant focussed diets going forward?
Join an audience of businesses, policy-makers, NGOs and our Veg Advocates as we explore some of the key learnings from our work to make it easier for everyone to access more veg, and look ahead to see what – in a cost of living and climate crisis – the future holds for vegetables.
The event will be hosted by Dan Parker, Chief Executive, Veg Power, who will set the scene and round-up of Peas Please achievements.
We'll also be be holding two panel discussions.
Panel 1: What have we learned from the past four years of working to change the food environment across a backdrop of food system turbulence?

Chair: Anna Taylor, Executive Director of The Food Foundation

Speakers:
Sir Charles Godfray, Professor at the Oxford Martin School
Sophie Lawrence, Stewardship and engagement lead at Greenbank Investments
Christina Vogel, Deputy Director of the Centre for Food Policy at City University
Stephanie Douglas, Head of Campaign Development at Veg Power
Panel 2: What challenges and opportunities does the future hold for veg?

Chair: Dan Parker, chief executive of Veg Power,

Speakers:
Rebecca Tobi, Senior Business Engagement Manager at The Food Foundation
Nicky Martin, Head of Nutrition at Compass Group UK & Ireland
Ali Morpeth, Project Lead, Beans is How
Following the sessions we'll be holding an awards, drinks, food and networking event and the Prizes will be awarded by eco-chef and author Tom Hunt!