rgb(217,224,33)

Key highlights
Almost 100 key players from across the food system, including policy-makers, businesses, NGOs, and our Veg Advocates joined us at City Hall in London to hear about the impact of the Peas Please project.
It was launched in 2017 with the aim of making it easier for everyone in the UK to eat more veg and since then, 110 organisations, from restaurant chains, caterers and manufacturers to growers and retailers, made pledges to help achieve this goal.
These included everything from boosting the amount of veg contained in ready meals to serving more veg options on children's menus and led to an additional 1.1 billion portions of vegetables being served or sold in England, Scotland, Wales and Northern Ireland.
Watch our picture slideshow 👇
Dan Parker, Chief Executive of Veg Power, who hosted the event, helped us celebrate the veg portions milestone and explore what the future holds for vegetables during a cost of living and climate crisis through a series of panel discussions.
Eco-chef Tom Hunt also presented Peas Please Prizes to this year's winners.
Panel sessions
A Look Back at the Past Four Years and a Big Announcement
This session featured Anna Taylor, The Food Foundation's Executive Director, Senior Project Officer Indu Gurung, and Senior Business and Investor Engagement Manager Rebecca Tobi, who have all been instrumental in the project and gave an overview of its conception and journey to date.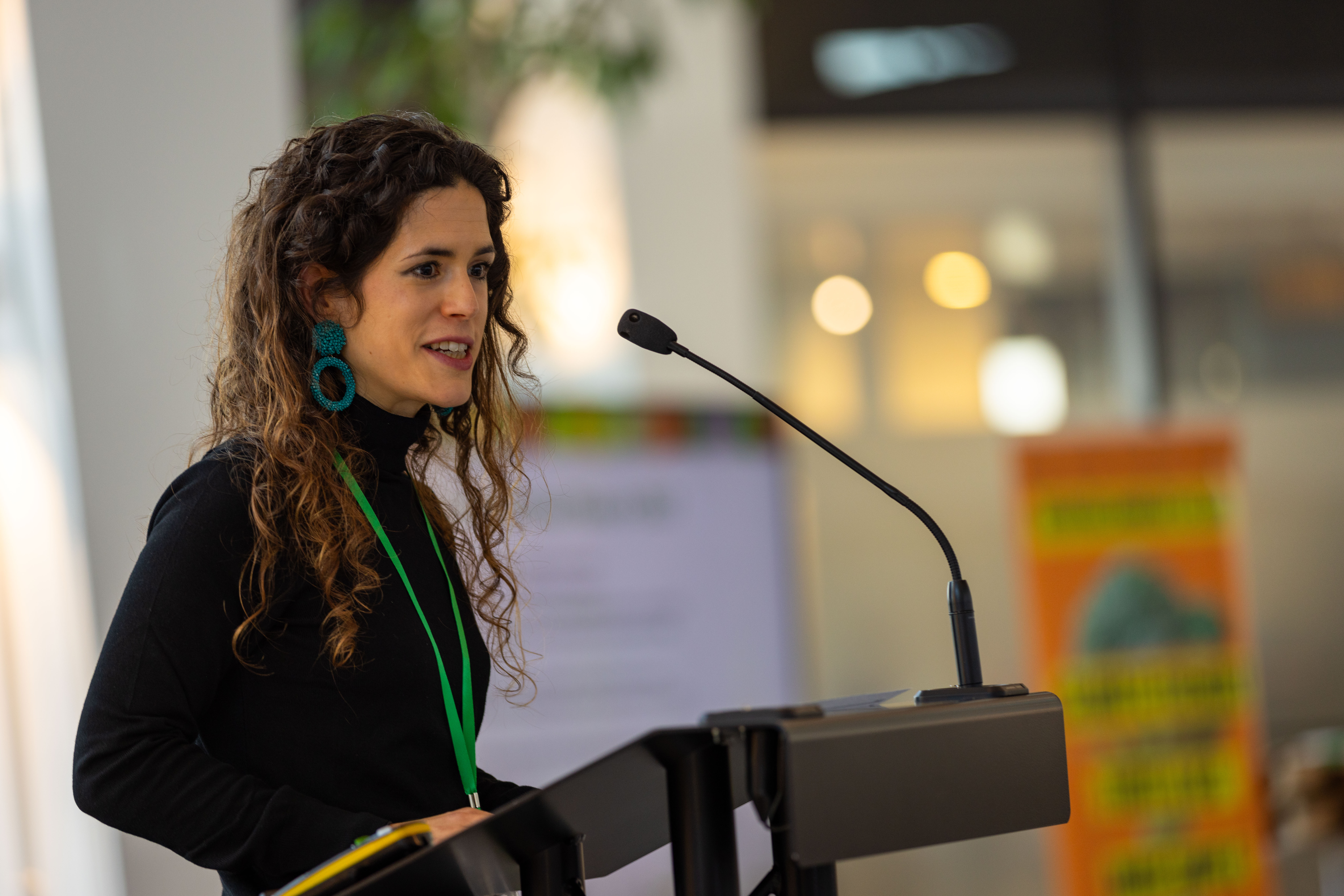 What Have We Learned From the Past Four Years of Working to Change the Food Environment Across a Backdrop of Food System Turbulence?
The second panel involved Sir Charles Godfray, Director of the Oxford Martin School and Oxford Programme on the Future of Food, Professor Christina Vogel, Deputy Director, Centre for Food Policy at City University, and Stephanie Douglas, Head of Campaign Development at Veg Power.
What Challenges and Opportunities Does the Future Hold for Veg?
The final session featured Claire King from the Beans is How Coalition, Nicky Martin, Head of Nutrition at Compass Group UK & Ireland, Rebecca Tobi and Dan Parker.

Peas Please Prize winners
The Veg-O-Meter Prize winner was Blackpool Catering for recording a phenomenal 300% increase of veg portions sold or served!
Runner-up was Tesco after recording a 200% increase in veg portions sold or served.
Peas Please Individual Champion was Nicky Martin of the Compass Group UK & Ireland.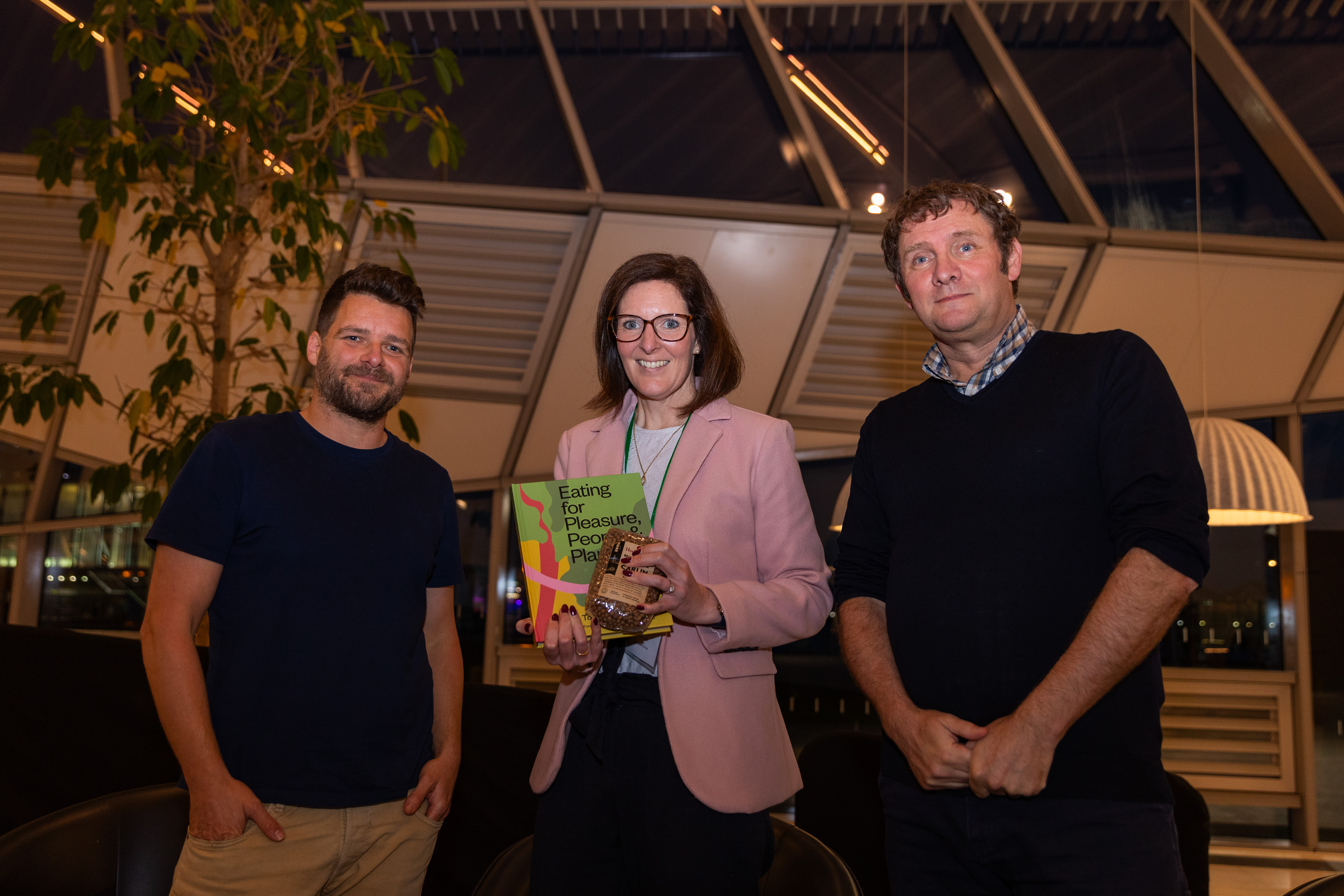 From left: Tom Hunt, Nicky Martin, Head of Nutrition at Compass, Dan Parker
Runner-up was Amanda Whatley, Business Development Manager at Hampshire County Council, who has tirelessly championed the importance of veg for healthier school meals.
From left: Tom Hunt, Amanda Whatley, Dan Parker
The Peas Please Pledger Champion was Sainsburys for being the first supermarket to set a sales-based target for vegetables - a publicly reported goal to boost the proportion of total vegetable sales by 1% of tonnage.
From left: Tom Hunt, Bethan Tempest, Healthy & Sustainable Diets Nutrition Manager at Sainsburys, Dan Parker  
Peas Please Innovation Prize winner was Tesco, which not only successfully committed to reformulating its range of ready meals to boost the veg content, but also launched a new Meat & Veg range containing 30% veg to support families to increase their veg consumption.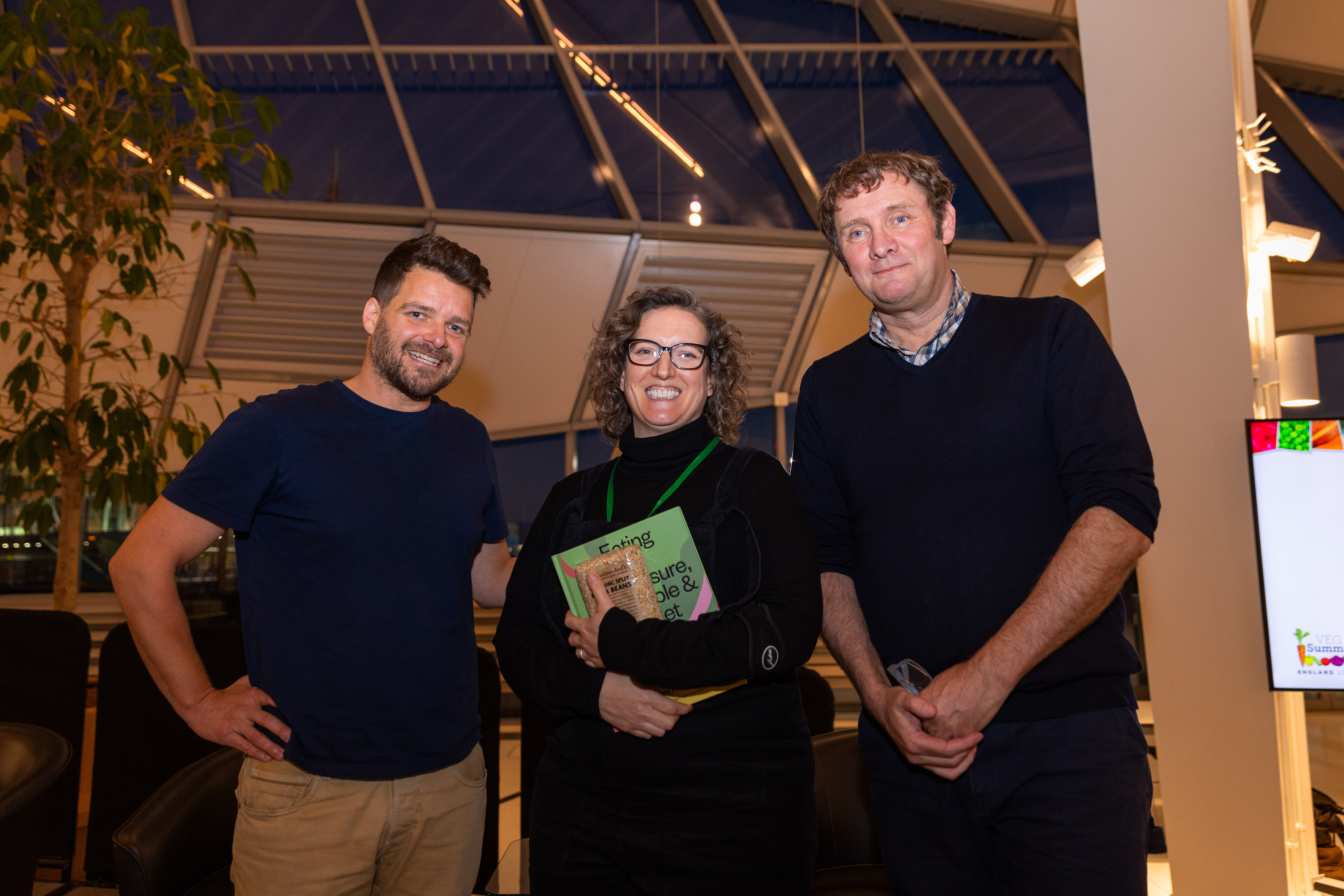 From left: Tom Hunt, Karen Poole, Head of Healthy & Sustainable Diets at Tesco, Dan Parker
Runner-up was Greggs for its commitment to offering affordable and healthier options that include a serving of veg.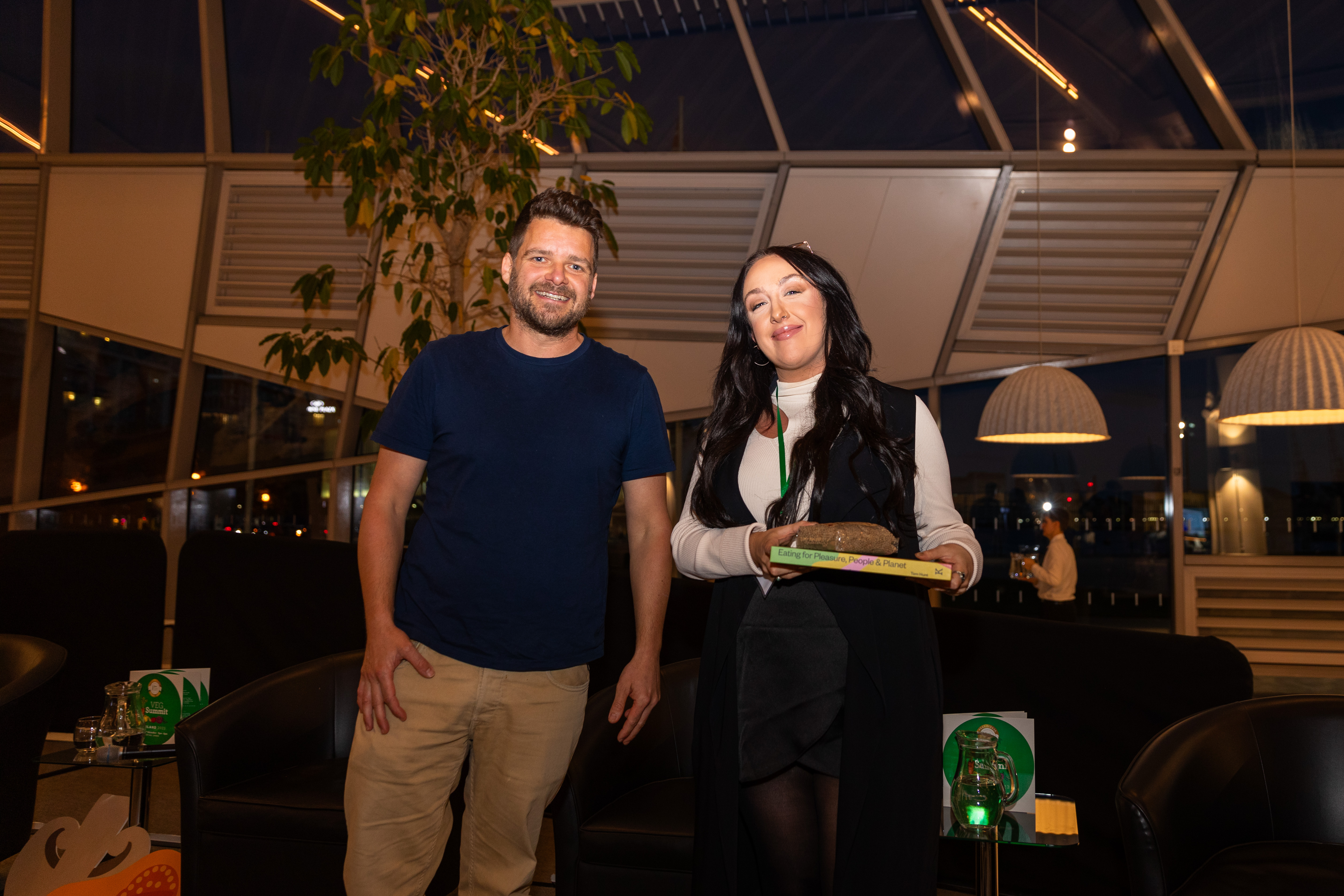 From left: Tom Hunt and Becky Chapman, Sustainability Manager at Greggs

With thanks to our partners