Image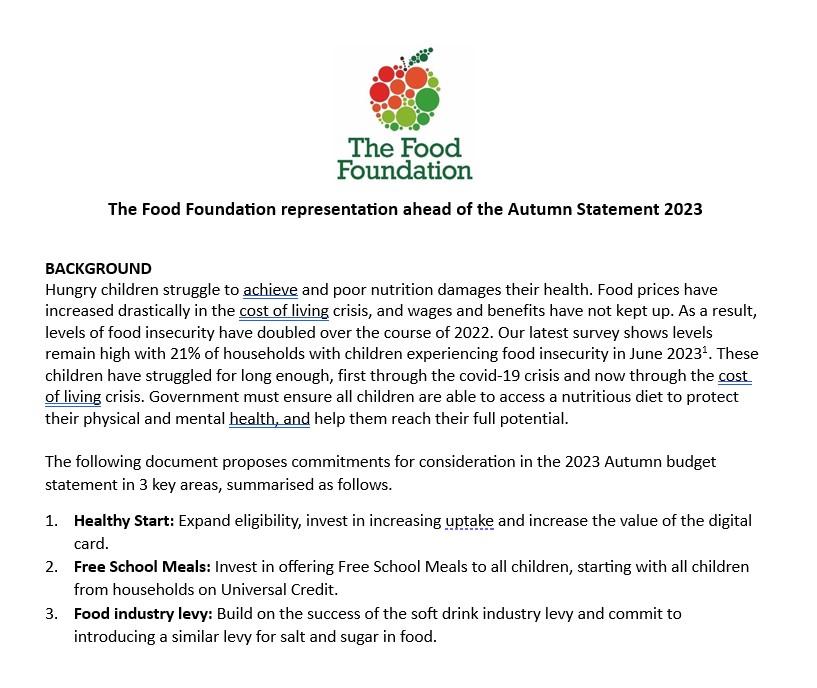 Three key policy commitments for the Autumn Statement
Hungry children struggle to achieve and poor nutrition damages their health.
Food prices have increased drastically in the cost of living crisis, and wages and benefits have not kept up. As a result, levels of food insecurity have doubled over the course of 2022.
These children have struggled for long enough, first through the covid-19 crisis and now through the cost of living crisis.
The Government must ensure all children are able to access a nutritious diet to protect their physical and mental health, and help them reach their full potential.
Our statement proposes commitments for consideration in the 2023 Autumn budget statement in three key areas.