Image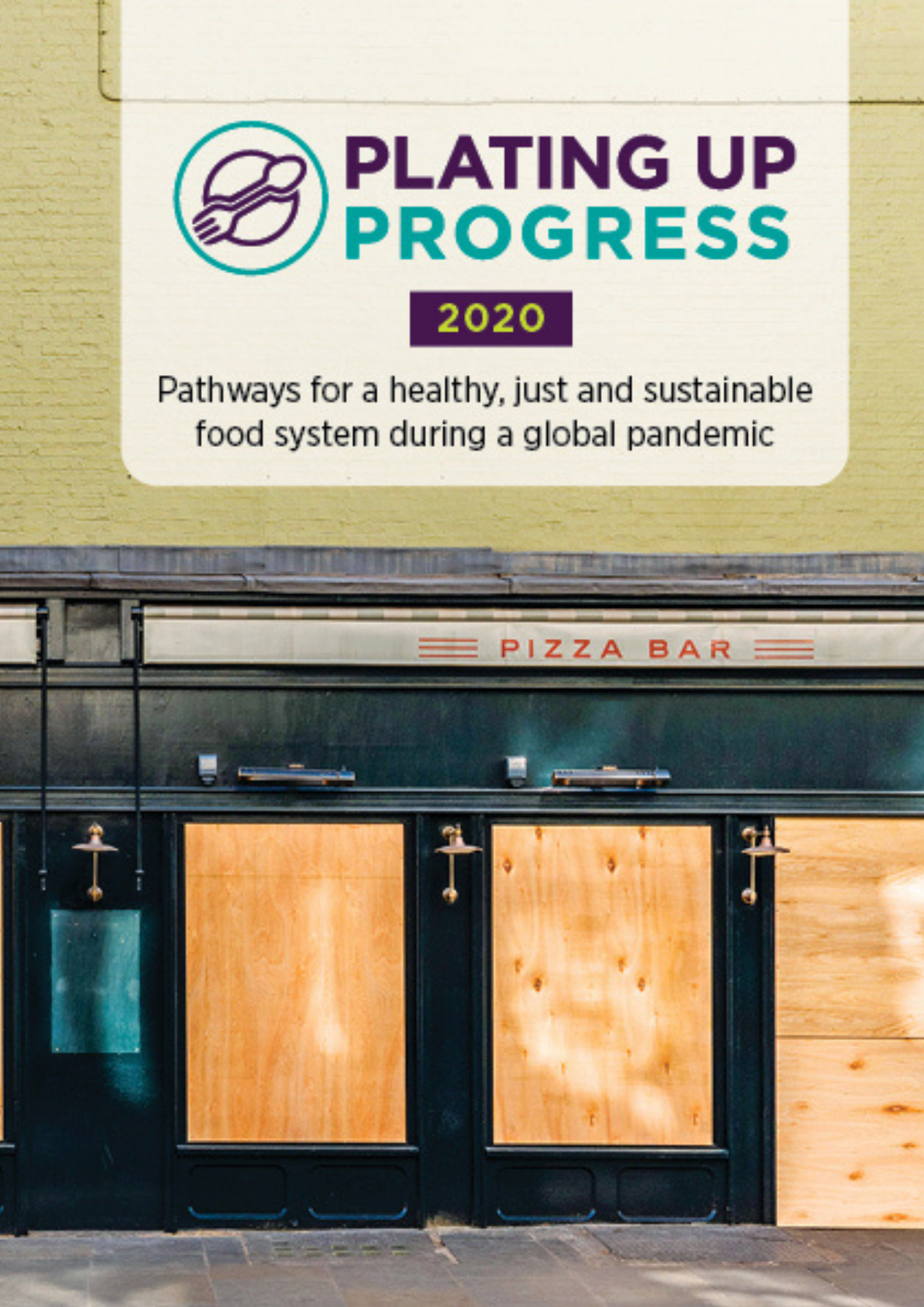 Plating Up Progress 2020
Pathways for a healthy, just and sustainable food system during a global pandemic.
This report is intended for investors, food businesses and policy makers. It maps the current commitments, targets and performance reporting of 11 major UK supermarkets and 15 major UK-operating caterers, quick service and casual dining restaurant chains. The assessment covers 10 major topics, providing a new understanding of food companies' progress towards healthy, just and sustainable food systems across multiple key issues:
Nutritious products & services
Encouraging healthy diets
Climate change
Biodiversity
Sustainable food production
Water
Food waste & loss
Plastics
Animal welfare & antibiotics
Human rights.
Our analysis finds that supermarkets are publishing more clearly defined targets and disclosing more performance data than other sectors, especially for climate change, biodiversity, sustainable food production, food waste, plastics and animal welfare. Caterers perform better on nutritious products and services. On average, casual dining and quick service restaurant chains have fewer targets or weaker performance data across these issues.
Although signs of leadership are emerging, companies need to set clearer targets and improve reporting for: 
Sales of healthy and sustainable food (less energydense food, more fruit and vegetables, a shift from animal- to plant-based proteins)
Scope 3 greenhouse gas emissions
Land use conversion-free soy in animal feed
Sourcing from suppliers using recognised environmental management practices
Sourcing from water-stressed regions
Eliminating single-use plastics
Ensuring human rights are respected across their supply chains.
The Plating Up Progress 2020 report looks at the impact of the pandemic on the industry and lays down some key actions for food businesses,investors, and government towards both economic recovery and sustainability post-Covid.