Image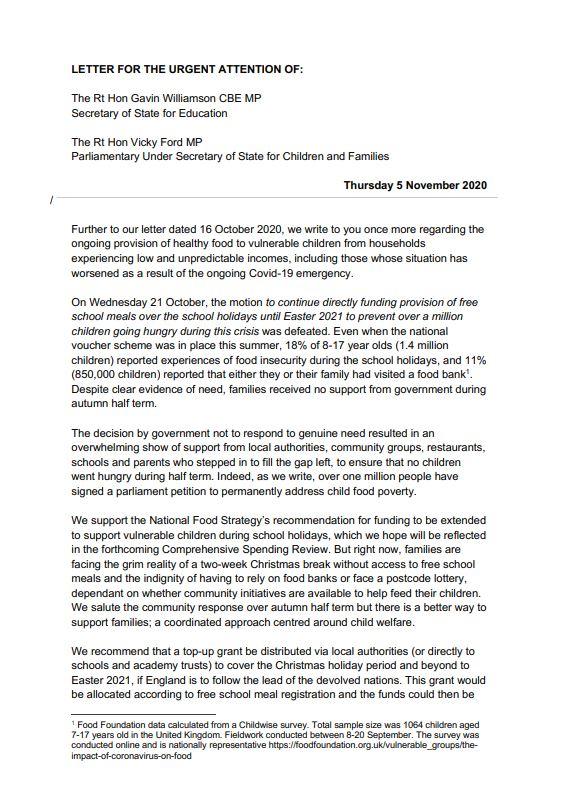 Christmas holiday hunger letter from Civil Society coalition to Department for Education 2020
The Food Foundation, alongside 30+ Civil Society partners, sent another letter to the Department for Education urging them fill the food gap this Christmas.
The letter recommends that a top-up grant be distributed via local authorities (or directly to schools and academy trusts) to cover the Christmas holiday period and beyond to Easter 2021, if England is to follow the lead of the devolved nations.
The letter was sent to Gavin Williamson MP (Secretary of State for Education) and Vicky Ford MP (Parliamentary Under Secretary of State for Children and Families)
The letter gained exclusive media coverage with the Huffington Post.