Image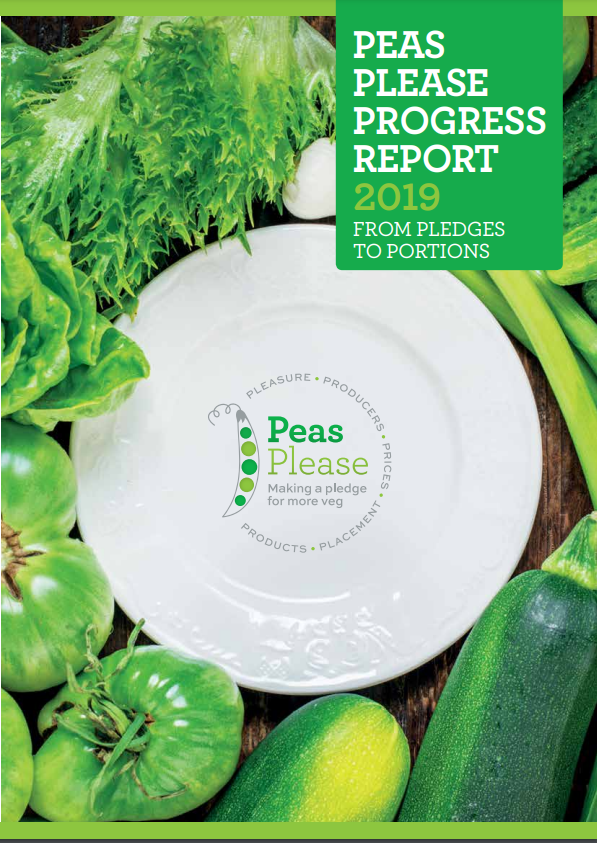 2019 Peas Please Progress report
The 2nd Peas Please Progress Report has arrived, and it shows that UK food businesses have served 90 million additional portions of vegetables over the past two years as part of the Peas Please initiative.
This is when the going gets tough
Our second Peas Please report shows a remarkable increase of 89.9 million portions of vegetables sold across the UK as a result of the concerted efforts of the Peas Please pledgers. 
We've made a difference, but only a small one. We are still miles away from eating as much veg as we need, and the difference between more and less affluent households is still significant. All of our pledgers – including the Veg Cities – have all sorts of competing priorities and points of focus.
That's why we need to dig in for the long haul. Having funding from the National Lottery until 2023 is a huge help in making plans for the future, and many of our pledgers are now setting long-term goals as well as shortterm targets. Making the UK a 'veg nation' means changing habits, changing policies, changing businesses, changing skills – and that all takes time.
In the next four years we'll be working with people in communities as well as with businesses and government – because to get the level of change that's needed we have to start everywhere at once.
rgb(246,244,242)
The majority of pledgers who submitted data have made progress on their pledges. Thirty-six of the 49 received a yellow or green traffic light score and are thus on track to fulfil their commitments or have already done so