rgb(217,224,33)
Press Release
28 July 2022
A food justice revolution from urban farming and innovative global city partnerships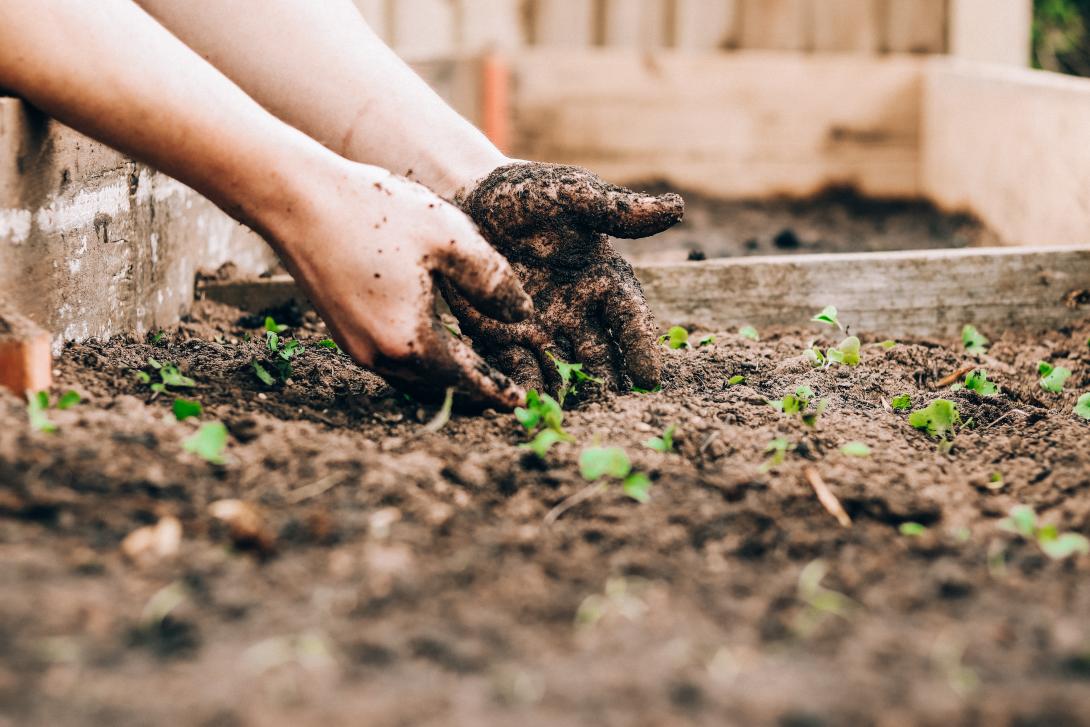 Urban farming of nutritious foods is among key innovations from world cities sharing local solutions to global food problems, at an event organised by The Food Foundation being held today [Thursday 28th July] at UK House in Birmingham, alongside the Commonwealth Games.
The Right Honorable Amanda Milling, Minister of State at the Foreign Commonwealth and Development Office, will lead a line up of distinguished speakers from 20 cities around the world, including Dr David Nabarro, co-leader of the UN Global Crisis Response Group who will spell out the critical need for food policy to be included in mainstream urban planning.
A day of discussions co-ordinated by The Food Foundation, will focus on how city food policies across the Indian subcontinent and Africa are addressing the climate crisis, dysfunctional food systems and the dual burden of obesity and undernutrition. 
Birmingham City Council which has partnered The Food Foundation in developing policies to transform city food systems, is taking a leading role in the event, showcasing the Birmingham Food Revolution and the city's commitment to collaborating with innovative food system solutions across the world.
Alongside The Food Foundation's work, Birmingham's Food Justice Partnership of global cities is continuing to develop local food revolutions with a range of creative ideas and innovations including a drive towards the development of sophisticated urban farms and backyard food gardens to provide affordable nutritious food for diverse city populations. 
The day will end with the signing of the Birmingham Food Justice Pledge, a commitment by the global city leaders to ensure that all citizens irrespective of status are entitled to safe, nutritious, and sustainable food. Leaders from around world will also acknowledge the benefits of collaboration to address the global challenges of food insecurity worsened by the Covid pandemic and the combined crises of climate change, population displacement and rising food and fuel costs.
The event will be hosted at UK House: The Commonwealth Business Hub, a platform for bringing together businesses and governments to identify opportunities for international partnership and innovations for sustainable growth. A partnership between the Department for International Trade and the West Midlands Growth Company, it harnesses the cooperative spirit of the Commonwealth Games for economic benefit and builds on the UK's climate leadership at COP26.
Amanda Milling said: "I congratulate all Food Cities 2022 for their achievements in improving urban food systems and diets. I encourage city leaders across the Commonwealth to continue to work together towards safe, nutritious and sustainable food for everyone.

"This work is more vital than ever, given the critical food and nutrition security crisis impacting populations across our world. With poor nutrition preventing too many people from achieving their potential, it is right that we're using the Commonwealth Games as a springboard to accelerate urgent action.

"We know that we can only overcome the nutrition challenge – and all the other challenges linked to it - if we learn from each other and work together."
David Nabarro said: "The world's food systems touch every aspect of human existence and are vital as potential instruments of change. A concerted science-based effort is required to ensure that food is good for people, for nature, the environment and for the climate.
"Ensuring that it is equally good for farmers and food processers, and especially for smallholders, women, indigenous people and young people, will lead to better lives for all, now and in coming generations."
Anna Taylor, Executive Director of The Food Foundation, said: "We are experiencing the greatest cost of living shock in a generation with record prices for food, energy and crop fertilisers, which is having repercussions around the world.

"Forming these networks to think creatively to develop sustainable solutions to these problems is the only way forward and we are delighted to have achieved this growing collaboration."
Cllr. Mariam Khan, of Birmingham City Council, which was instrumental in the development of the Food Cities 2022 partnership said: "Food Futures delegates share a common ambition to find ways to create safer, healthier and more sustainable city food environments which prevent malnutrition in all its forms – obesity, nutrient deficiency and undernutrition. Encouraging food growing is part of that."
Dr Justin Varney, Birmingham's Director of Public Health, said: "We hope hundreds of cities around the world will commit to this pledge. Its aim is to generate a collective political drive towards local, national, and international policies which will create healthy affordable and sustainable food systems for everyone."
Media contacts: 
Lois Rogers The Food Foundation 07770 350822
Ayola Beckford Birmingham City Council 07730 449620

Notes to editors: 
Dr David Nabarro is also Strategic Director of the Swiss-based social enterprise, 4SD (Skills Systems and Synergies for Sustainable Development), established in 2017, training and mentoring leaders for sustainable development, Co-Lead, Food Workstream, UN Global Crisis Response Group and Chair of Global Health at Imperial College London's Institute of Global Health.
The Birmingham 2022 Commonwealth Games will be the biggest sporting and cultural event to be staged in the UK for a decade, and it will be the largest event ever held in the West Midlands region. Source: BATP. In July 2022, Birmingham will host the XXII Commonwealth Games, the largest multi-sport event to be held in England for a decade. Approximately 6,500 athletes and team officials from 72 nations and territories across the Commonwealth will come together in a 12-day celebration of sport and culture. Events will take place across Birmingham and the West Midlands, entertaining more than one million ticketed spectators and reaching a global broadcast audience of more than one billion. 
The UK House is part of the Business and Tourism Programme (BATP), designed to attract more investment, trade, visitors, events, businesses and students to Birmingham, the West Midlands and the UK. The programme will leverage the global profile generated by the Birmingham 2022 Commonwealth Games to highlight the wealth of opportunities and experiences available in the region and the UK. An accredited Games programme, it has been developed by a partnership of regional, national and international organisations, all aiming to maximise the benefits that the Commonwealth Games will bring – and generate economic growth. A coalition forged across government, the private sector and regional agencies has brought together national and regional expertise to deliver the programme activity. The West Midlands Growth Company (WMGC), the Department for International Trade (DIT), the Department for Digital, Culture, Media & Sport (DCMS), the West Midlands Combined Authority (WMCA), and VisitBritain are working with the Organising Committee for the Birmingham 2022 Commonwealth Games and the Commonwealth Games Federation (CGF) / Commonwealth Games Federation Partnerships (CGFP) to deliver the BATP.