rgb(230,230,230)
Press Release
20 November 2023
Call for all low income households with no recourse to public funds to get permanent access to Healthy Start Scheme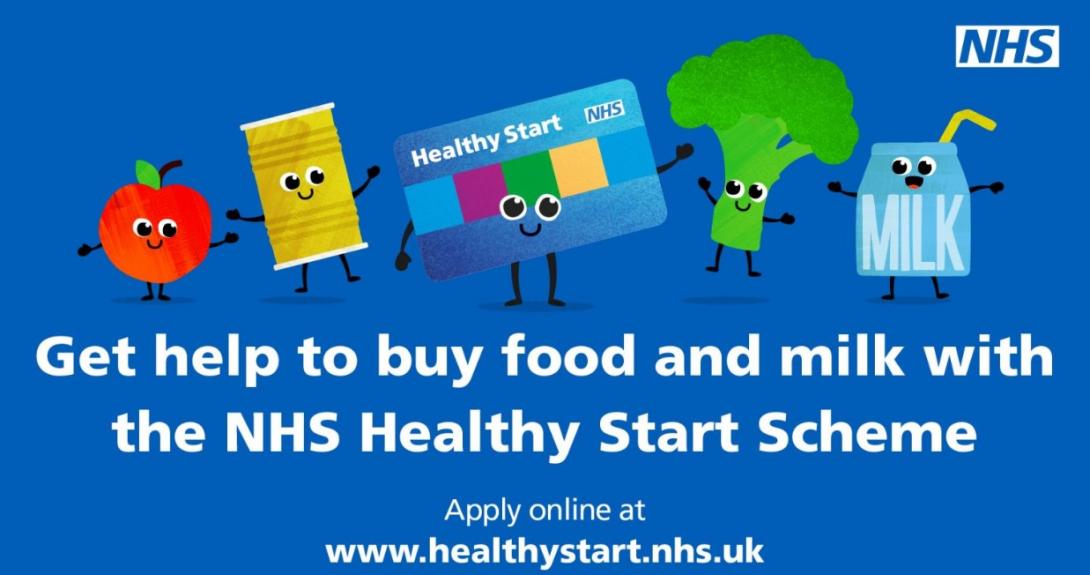 All households on low incomes with no recourse to public funds should be given permanent access to Healthy Start Scheme, say experts
The Food Foundation, and Sustain, have today sent a letter to Andrea Leadsom MP, Minister for Primary Care and Public Health, calling on the Minister to immediately hold a consultation about permanently extending eligibility for the Healthy Start Scheme to those with No Recourse to Public Funds (NRPF Households).
The letter, which has been signed by 148 signatories representing NGOs, local government institutions, charities and medical bodies, states that this vulnerable group still face unacceptable barriers to accessing much needed support.
NRPF is an immigration restriction applied to an estimated 1.4 million people, and 175,000 children, in the UK. This figure includes asylum seekers who sometimes have to wait years while their case is pending.
Healthy Start is a means-tested scheme for low-income pregnant women and young children, providing vitamins and funds which can be used for foods to support basic nutrition, including milk, pulses, fruit, veg and formula milk. It is available to pregnant women and those with children under 4 years old who are in receipt of qualifying benefits.
Good nutrition in childhood is essential for improving long-term health and resilience, as well as reducing both malnourishment and the risk of diet related illness.
Alongside the letter, a survey of frontline health service workers and representatives from community organisations, conducted by Sustain, found that the biggest factors affecting families with NRPF during the cost-of-living crisis are reduced nutrition and caloric intake due to the rising cost of food, followed by reported worsened mental health.
The survey found that nearly 90% of respondents believe that the Healthy Start Scheme should be extended to all families on low incomes with children under the age of 4 who have No Recourse to Public Funds.
58% of respondents are only able to support families with NRPF by securing additional resources or volunteers. Worryingly, 18% of respondents are unable to meet the level of need at all.
In June 2021 the Department of Health and Social Care (DHSC) agreed to "temporarily" extend the Healthy Start Scheme, but only to British children who would otherwise be eligible for the scheme but whose families are excluded from claiming public funds as a consequence of their immigration status or lack of immigration status.
Last year, the Government promised to hold a consultation on the permanent extension of the Scheme to NRPF Households "in due course." This consultation has never materialised, leaving NRPF Households uncertain as to their future eligibility for the scheme.
Just as access to the Healthy Start Scheme for NRPF Households should be made permanent, it must also be made easier.
The application process for NRPF Households to receive Healthy Start under temporary measures is burdensome and non-transparent.
Applicants with recourse to public funds can apply online or by phone, whereas NRPF Households have no choice but to apply by email and wait for the DHSC to "contact them to discuss the application process".
This leaves NRPF Households with no control over their application process and removes all transparency and certainty as to when they will be contacted to move matters forward.
The low number of NRPF household applications, and even lower number of successful applications and payments made to NRPF Households, are clear indicators that change is needed.
On 19 September 2023, in response to a Parliamentary Question about NRPF Households accessing the scheme, the Parliamentary Under-Secretary for DHSC said that they had "sent out over 1,300 application forms to those who have requested them," and confirmed that the Department had received only 110 fully completed applications that have demonstrated that the applicant met the eligibility criteria.
A representative from a charity working with vulnerable families in South London said: "We have up to 30 families whose cases are still pending and who are unable to work.

"They depend on the food we give them to feed their children and their families. This is very sad. Some have to pick food from the bin to feed their children due to the cost of living crisis."
A midwife from Sussex said: "The pregnant women that I support who live in the Home Office hotel appear to have ongoing health issues related to the substandard food provided by the hotel. This is an ongoing issue."
A health visitor from West London said: "The families I work with from NRPF Households often struggle to eat healthy foods during their pregnancy and when their babies are born which has a notable and significant impact on their health and well-being."
Shona Goudie, Policy and Advocacy Manager, Food Foundation said: "No child's health should be compromised due to their immigration status.

"We believe the Healthy Start Scheme should be extended permanently to children from NRPF Households without further delay.

"It is not good enough that this seems to have been put off indefinitely. We need to ensure children from immigrant families are getting the basic nutrition they need, in line with the UK Government's commitment to adhere to the UN Convention on the Rights of Child.

"We are calling on the DHSC to set a date for the promised consultation immediately, as a first step towards setting up permanent access to the scheme."
Vera Zakharov, Sustainable Food Places Local Action Coordinator at Sustain, said: "Our research tells a grim story of families with no recourse to public funds, including pregnant mothers and very young children, facing extreme food insecurity and in some cases destitution.

"Lack of government support is being compounded by the current cost of living crisis which has driven up food prices.

"In addition, health professionals and community organisations are diverting resources from other work in order to help these families, thus stretching already strained community services paper-thin.

"The overwhelming message from frontline services is that every family deserves a nutritional safety net, irrespective of their immigration status.

"It's unacceptable that, as some of our most vulnerable families are facing extreme poverty and malnutrition, the Government keeps delaying its promised consultation on extending the Healthy Start Scheme to all families on very low incomes with no recourse to public funds, and we urge ministers to launch it without delay."
Peter Dowd, Labour MP for Bootle, said: "The Healthy Start Scheme is crucial to ensure that some of the most vulnerable young children in our society get access to healthy food, milk, and vitamins.

"The Government said last year that it will consult on the permanent extension of Healthy Start to all children in families with No Recourse to Public Funds, but it must now get on and do it.

"Every child in our country should have the right to receive basic nutrition, regardless of their family's circumstances."
Sir Stephen Timms MP, Chair for the Department for Work and Pensions Select Committee said: "As the most vulnerable in our society continue to struggle with the cost-of-living crisis, the Government have a responsibility to make sure every single child in the UK has access to decent nutrition. The Healthy Start Scheme is a crucial part of that.

"The question of whether to feed a hungry child should not be difficult to answer. The Government must immediately bring forward its consultation on the permanent extension of Healthy Start to all children in families subject to No Recourse To Public Funds."
NOTES TO EDITORS
Please contact: Juliet Grant on 07929 075489 or email juliet.grant@foodfoundation.org.uk
SOCIAL MEIDA
Twitter: @Food_Foundation #Lifttheban
Instagram: food.foundation
About The Food Foundation
The Food Foundation is a charity working to influence food policy and business practice, shaping a sustainable food system which makes healthy diets affordable and accessible for all. We work in partnership with researchers, campaigners, community bodies, industry, investors, government and citizens to galvanise the UK's diverse agents of change, using surprising and inventive ideas to drive fundamental shifts in our food system. These efforts are based on the continual re-evaluation of opportunities for action, building and synthesising strong evidence, convening powerful coalitions, harnessing citizens' voices and delivering impactful communications.
Registered Charity Number 1187611.
About The Nuffield Foundation
We are very grateful to the Nuffield Foundation which funded this Food Foundation's policy briefing, Immigration Policy and Food Insecurity in the UK. The Nuffield Foundation is an independent charitable trust with a mission to advance social well-being. It funds research that informs social policy, primarily in Education, Welfare, and Justice. It also funds student programmes that provide opportunities for young people to develop skills in quantitative and scientific methods. The Nuffield Foundation is the founder and co-funder of the Nuffield Council on Bioethics, the Ada Lovelace Institute and the Nuffield Family Justice Observatory. The Foundation has funded this project, but the views expressed are those of the authors and not necessarily the Foundation.