News
08 June 2020
TOM'S STORY: challenges to accessing an affordable healthy diet, and opportunities for change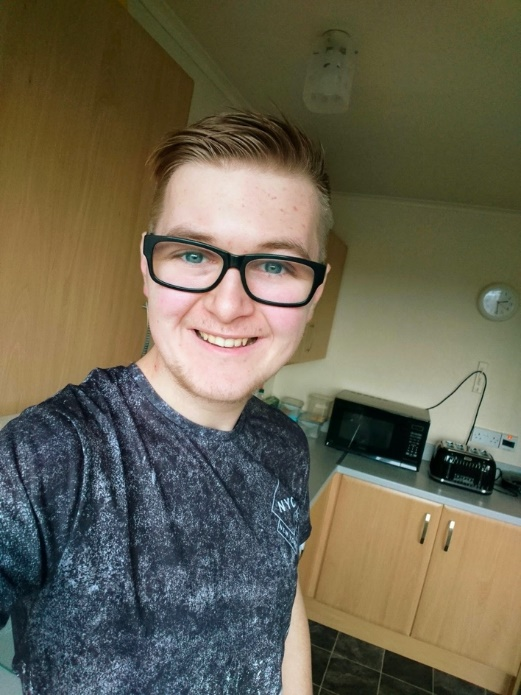 Tom Mitchell, 18, lives in Scotland, and is a Veg Advocate for the Peas Please initiative, which works to increase vegetable consumption across the UK. Veg Advocates help drive change by challenging the food system to do better, and using their veg experience to give advice about what's been done so far, and what needs to happen now to get the nation eating more veg.
My name is Tom and when it comes to food, I've had a mixed experience.
Growing up in an impoverished household I spent most of my younger to early teens living on cheap, high-fat foods, which had made an impact on both my physical and mental health.
That's not to say I didn't have properly cooked foods, which I did, but often it was the portioning of food groups that was off: when having Spaghetti Bolognese I would have both garlic bread and a sugary pudding. Now I limit my carb intake by balancing my food.
Two years ago, my family and I set out to alter our lifestyle. This entailed eating better quality foods, taking up exercise and a more positive mindset by moving to a better area.
Between last year and now I have lost over five stone and I'm now in the healthy weight category and have never felt so good about myself. This sense of accomplishment has pushed me to a career in the health and fitness sector. I'm going through both the higher education route and I'm also training to become a PT with my local army regiment.
Now, I could sit here and state the obvious: you should be eating at least seven fruit and veg a day, but during these times that's neither possible nor practical, for example in my hometown of Kirkcaldy, we've seen a decline of quality of fresh fruit and its shelf life at many of our local supermarkets.
This rapid change in accessibility, however, is also bringing about some positive changes, whether that's coming up with creative new recipes or having a radical overhaul of what we eat; introducing new foods and flavours to our diet which is enhancing our relationship with food. One change for example, which we (my family and I) intend to keep, even when things improve, is swapping regular milk for coconut and almond milk which is full of fibre content.
During the lockdown my experience with fruit and veg has been a mixed bag. At no point could I not access any of the fruit or veg I desired, however more often than not after two weeks of the lockdown the quality of fruit declined, often going mouldy before its expiry date. One thing I noticed about this is that it depended on what supermarket I shopped at so I assumed it must be down to their suppliers. One other key factor I noticed was that the later it got into the week, the more the fruit on the shelves went off. The price of everything never seemed to change so that was a plus.
Now, if I was to offer a suggestion for people to increase their vegetable intake, it would probably target those with little-to-no kitchen skills. I feel vegetables could easily be incorporated into ready meals or maybe a healthy fast food initiative could be started to offer healthily cooked, high-vitamin packed meals for those who want them. It's not only about increasing our daily intake its about accessing veg and being able to afford them.
View our UK Food Tracker in full.