rgb(243,64,71)
Event
Quick Bites: Snap analysis of party conferences 2023
Image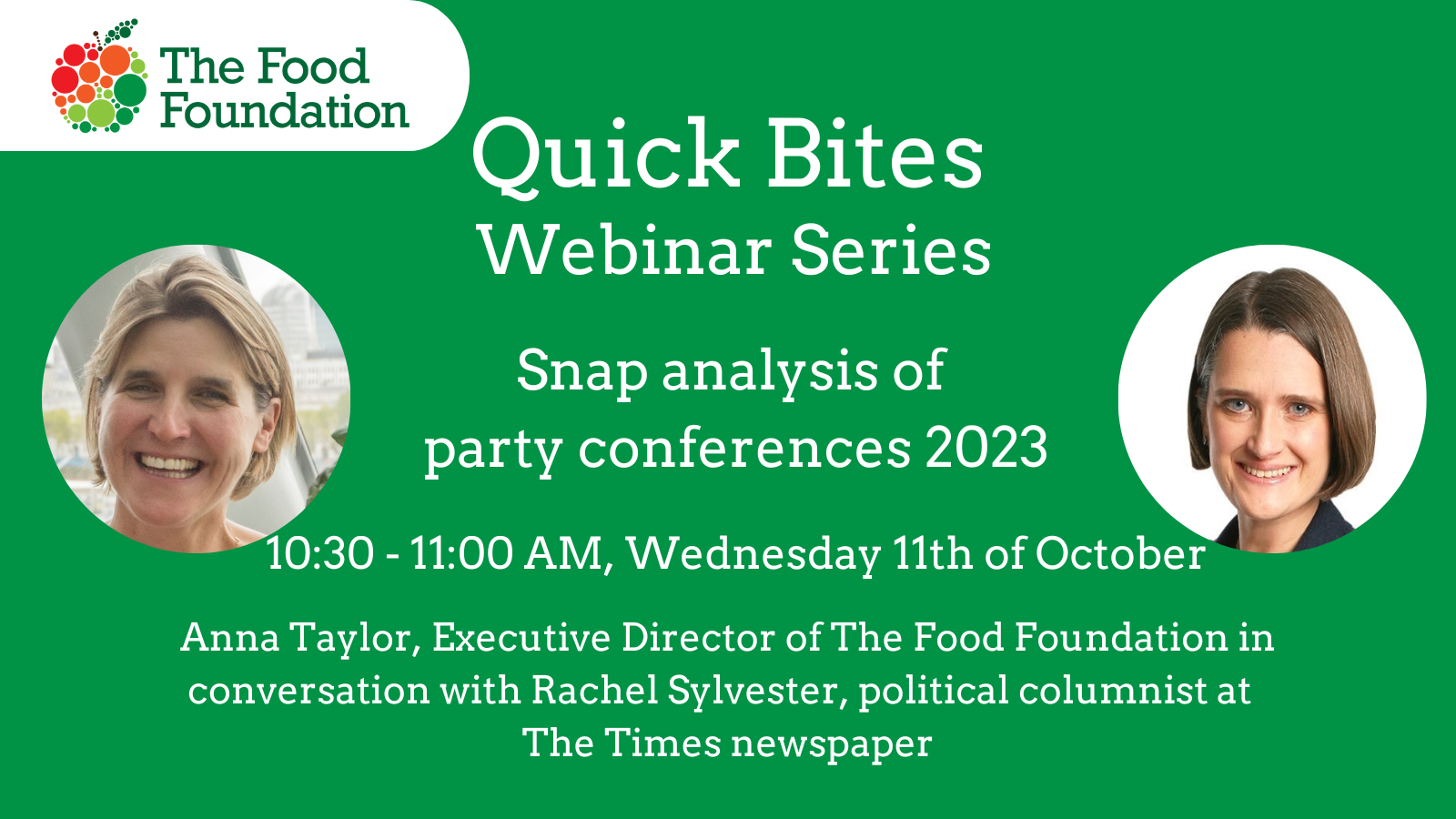 Wed, 11 October 2023
10:30 - 11:00
Rachel Sylvester, political columnist at The Times, joins our Executive Director Anna Taylor, as they analyse this year's party conference season.
The Food Foundation launched our manifesto Nourishing the Nation ahead of this year's party conference season, calling on all political parties to commit to making healthy, sustainable food available and affordable to everyone across the nation.
Anna and Rachel will share insights and observations from this year's party conferences about each of the main parties' plans and priorities for our food system and how that matches our vision.
They will look at:
🟡  The Liberal Democrat's plans for universal Free School Meals
 
🔵  The Conservative Health Secretary's tirade against meal deal restrictions
 
🔴  Labour's views on junk food advertising
Watch a recording of the webinar below 👇