rgb(243,64,71)
Event
Going for a UK Gold for Food and Nutrition – Let's #MakeRioCount
Image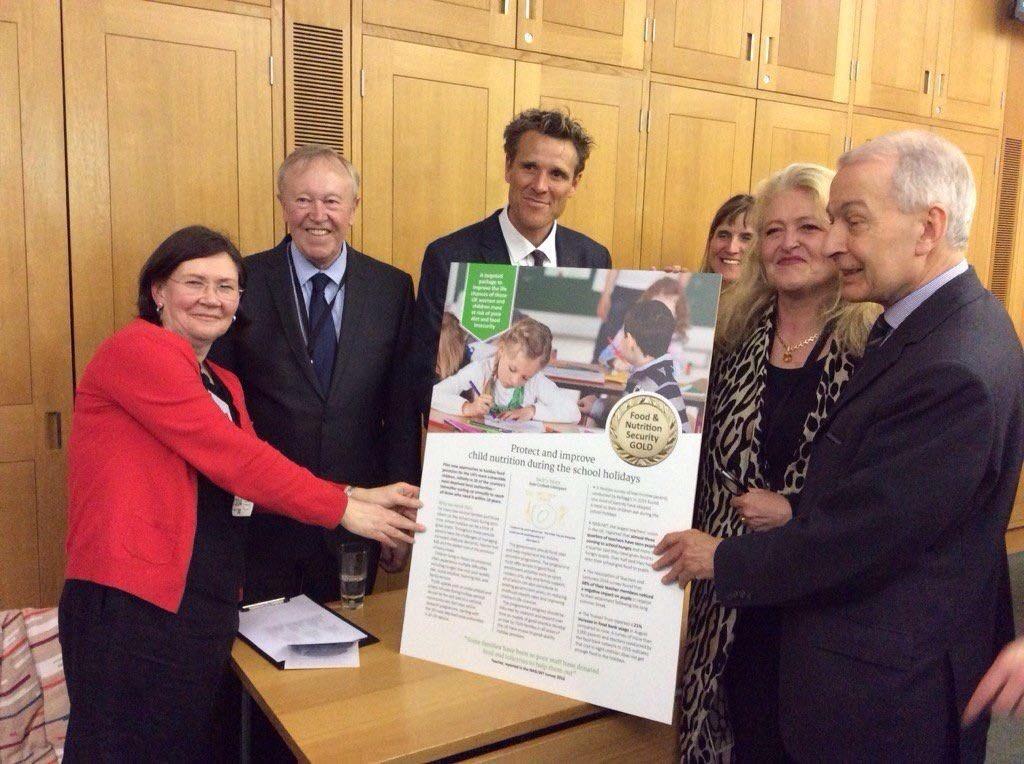 Wed, 13 April 2016
10:00 - 11:00
On the 13th April, The Food Foundation, with its partners, held an interactive Parliamentary briefing session to discuss the UK's role at the forthcoming Nutrition4Growth Summit in driving forward the implementation of the SDGs and ending all forms of malnutrition in the UK and internationally.
This well attended event was supported by four All Party Parliamentary Groups (APPGs) - the APPGs for Brazil, Hunger, Food and Agricultural Development and School Food.
Speakers:
Lord Watts, Chair of the All Party Parliamentary Group for Brazil
James Cracknell OBE
Frank Field MP, Chair of the APPG on Hunger
Baroness Verma, Parliamentary Under Secretary of State for the Department of International Development
Jane Ellison, Parliamentary Under Secretary of State for Public Health at the Department of Health
Anna Taylor, Executive Director of the Food Foundation
Sharon Hodgson MP, Chair of the APPG on School Food
Watch the full event here:
The Food Foundation used the event to propose two new commitments that the UK government should make, in addition to its international development commitments, at the forthcoming Rio Nutrition 4 Growth summit.  These commitments were developed through a collaborative project between The Food Foundation, World Cancer Research Fund International, Sustain, Church Action on Poverty and First Steps Nutrition to define food and nutrition security priorities for the UK.